Fired up for FFA
Junior roasts chiles for project
Hang on for a minute...we're trying to find some more stories you might like.
She smiled as the spicy smell wafted through the air, her favorite part of the project.
Junior FFA President Callie Hawkins roasted chiles Saturday, Sept. 20 for her Supervised Agriculture Experience project. She sold the chiles for $30 a bucket. Hawkins's mother is the executive director of the New Mexico Chile Association, and her father is the head of the Agriculture department at West Texas A&M.
"My mom came up with the idea, but we weren't sure what to do," Hawkins said. "Mr. Klose said we could turn it into an FFA project."
Hawkins roasted the chiles with a machine built by a farmer. This is the second year Hawkins has roasted chiles for her project.
"It was a lot of planning," Hawkins said. "We had to do the pre-orders and communicate with the farmer on the amount of chiles we needed. It took 2-3 months."
Hawkins said students who want to participate in FFA need to take initiative. Hawkins had to participate in many events to become the president.
"You don't gain anything if you don't participate," Hawkins said. "I wanted to lead other members. I had to go to all meetings, contests, take a test, do an interview and give a speech."
Hawkins is not only the Canyon FFA President, but also the Amarillo district president. She plans on running for the area president next year.
"My whole family has been involved in agriculture," Hawkins said. "Agriculture is my main focus. It comes naturally. I've never had any doubts. I'm passionate about it."
Hawkins plans on attending college and majoring in agriculture.
"Agriculture is a part of everyday life," Hawkins said.  "Everything revolves around it. The leadership opportunities and experience are extremely beneficial to the future."

About the Contributors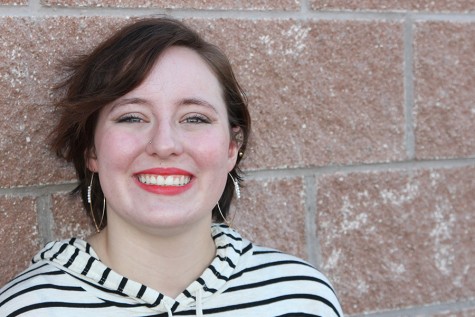 Avery Cummings, Co-Editor-in-Chief
Hola! My name is Avery Cummings, and I am the Co-Editor-in-Chief this year. This is my third year on our amazing staff. In what little free time I have,...