'Three cheers for the boys'
Varsity cheer squad competes in UIL with diversified team Jan. 13
Ponytails swish through the air with big, glittery bows. Purple and white pom poms sparkle under the stadium lights. Fourteen matching skirts move in unison down the sideline. For years, cheerleading was thought of as a girls' sport at Canyon High.
Not anymore. 
Juniors Caleb Bruce, Kelton Harbison and Kyler Hilton, along with seniors Landon Finke and Josh Moreno will compete at the UIL Spirit Competition with the rest of the varsity cheer team Wednesday, Jan. 13 after joining the team in October.
Eagle's Tale Online
"Our hope is that competing in the co-ed division gives us a new group of competition and maybe we can be more successful," varsity cheer sponsor Nicole Moore said. "We're hoping this will give us an advantage we haven't had before that not every school gets to do."
The new cheerleaders made their first appearance on the sidelines during the fourth quarter of the Canyon versus Dumas football game in October. Moore said the team faced a few challenges with the boys joining, but overall, the student section was supportive.
"People were questioning why it was those five boys who were added to the squad, and not the Purple Posse per se," Moore said. "But, I think people are going to see these guys are totally deserving of the spot, and they earned it."
Moore said she considered adding the boys to the team after seeing their spirit at football games and made her decision after the game against Andrews.
"
If your student section is into the game, it can change the outcome of the whole game."
— Landon Finke, varsity cheerleader
"They will bring some diversity," Moore said. "We ordered flags they're going to use. They will have megaphones, then we ordered a bunch of signs. They'll be a good addition to the team with their spirit. I hope they bring the girls up and motivate them, and that they can balance out the girls."
The five teammates first practiced with the cheerleaders in November, meeting every Monday from 4:45-5:30 p.m. to prepare for the contest.
"I am really excited," Finke said. "We have worked really hard, and I think that we are going to place highly. At the beginning it was a lot to think about. Then, after that, it was exhilarating."
Finke said he was unsure about joining the team because of the criticism he would face, but after talking to his dad about his experiences with cheering in high school, he made the decision to join and is glad he did.
"Cheering is a lot of hyping up the game," Finke said. "If your student section is into the game, it can change the outcome of the whole game. If you have a lot of noise on your side, then you get that energy, and you bring that into the game."
Finke said he enjoys cheering on the sidelines because he enjoys the energy of cheering with the squad. 
"It's a lot of yelling," Finke said. "It's a lot of clapping. It's a lot of paying attention because you have to be ready for all the cheers. You have to be ready when your time is there."
"
It is more fun because they're very spirited."
— Kaitlyn Tucker, varsity cheerleader
The boys continued cheering at the football games with the varsity cheerleaders through the end of the season. Junior Kaitlyn Tucker, a varsity cheerleader, said they brought a new look to the squad and will add more enthusiasm to future sport's seasons.
"It's going to be a lot more energy," Tucker said. "It's going to be more exciting too, especially for the boys and for us, because it is something new. I've never cheered with boys. They're louder than we are. It is more fun because they're very spirited."
Tucker said the team met and discussed adding the boys to the squad with the sponsors after seeing what they could bring to the team.
"They wanted to do it from the get-go," Tucker said. "As soon as we mentioned them joining, they were excited and wanted to do the best they could to help us, and they are doing good this year."
About the Contributors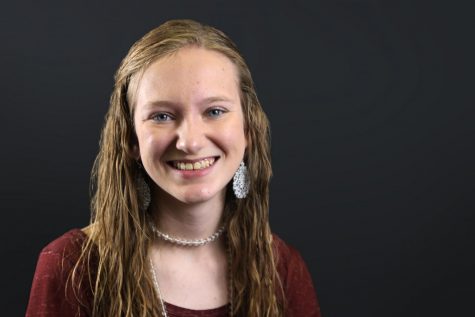 Laura Gill, Staff Reporter
Hey guys! My name is Laura Gill, and I am a junior. I am very eager to start my first year as a part of The Eagle's Tale staff! When I'm not developing my journalism skills, you can find me either in a practice room with my french horn, signing ASL...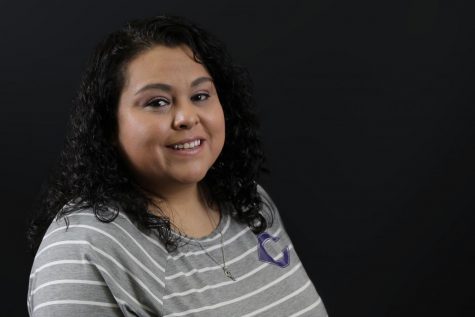 Jasinia Frausto, Adviser
Hello. I am Mrs. Frausto. This is my first year at Canyon High advising and coaching journalism after spending several years teaching at Canyon Intermediate. Art, photography and writing have always fueled my happiness, and I learned early on that through...