Class officers discuss Friday long lunch and other goals
This Friday, the Junior Class Officers are hosting a long lunch. Any student who pays $3 can participate in the long lunch. In addition, freshmen and sophomore students need to bring a signed parent permission form will be allowed to leave campus for lunch that day. 
Junior class sponsor, Lizzette Ruiz-Remlinger, said that the long lunch is a fundraiser for the class of 2024, to help them prepare for this year's prom.
"Administrators and staff are involved in preparation of this event [the long lunch]," Ruiz-Remlinger said. "Careful planning, checking school schedules and help from staff on that day are needed for things to run smoothly.  It is a fun opportunity for everyone that is made possible thanks to the support of our administrators."
Katie Hamilton, junior class president, said that her goals for her class is to get the class involved in addition to planning prom. 
"We chose our spirit goal because we saw quite a lot of energy," Hamilton said. "It wasn't a problem but it was something that we wanted to improve on our class, so we can make sure our year is amazing."
Sophomore class president, class of 2025, is Nikolai Kraus is serving his first year on the class council after moving to Canyon his eighth year. Krause said his experience at other schools has influenced his goals to focus on Foreign languages. 
"I'm hoping to expand language programs," Kraus said. "Language classes generally affect the amount of world understanding and comprehension of the students involved. As an adult, you'll be able to understand foreign language such as Spanish or even French. There's a very high number of people that not only travel but live fairly near to us who speak these languages."
Kraus said it would not be difficult to construct a garden once funds were raised and plants were selected.
"It [a garden] gives the campus a bit more of a shine," Kraus said. "If we want to improve the value of the school and the property, planting a garden would be very beneficial."
Ellie Frazier is serving her fourth term as president for the class of 2023. The senior class officers have this year is to raise money for senior events and the senior gift. 
" I think a bunch [of us] are getting senioritis already," Frazier said. "We've been thinking about doing a volleyball tournament or a dodgeball tournament. Everyone in the class council is going to have to work together to come up with new fundraising ideas. Having something to look forward to is always a good idea."
After serving as vice president at Canyon Junior High, Sam Potestas is the freshman class president.
"I liked it," Potestas said. "I wanted to carry into this year with a higher level. My main goal is to make the transition from a covid-filled 8th grade and Junior High experience to our first full free from any restrictions." 
If you are interested in running for a class officer position, elections will take place in the spring.
Leave a Comment
About the Contributor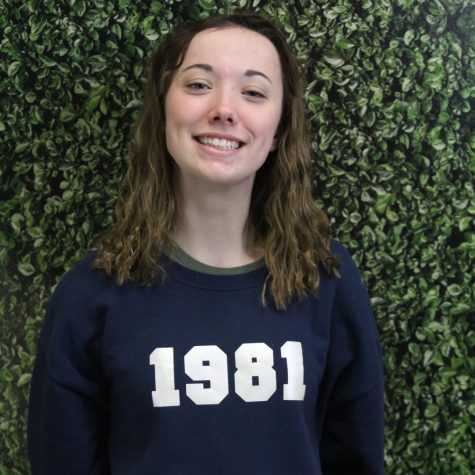 Addie McCord, Staff Reporter
Hello humans, thy name is Addie McCord and I am one of the coolest people you will ever meet. I am a sophomore at Canyon High and this is my second year on staff. Some of my interests include all things retro/vintage, Mamma Mia, broadway, and of course...