Marching to make a difference
Soaring Pride Band members march, fundraise during March-A-Thon
The Canyon High School Soaring Pride Band participated in their annual 10 mile March-A-Thon Aug. 21. Other than being a performance for the community, March-A-Thon serves as a fundraiser. 
Students are prompted to go out into the community and collect donations, instead of people donating directly to the band. Everyone is encouraged to donate via cash or check, payable to the Soaring Pride Band Booster Club, through the end of this week. Contact Assistant Band Director Luis Hernandez at [email protected] or Head Band Director Eric Rath at [email protected] for more information.
"We're very blessed that Canyon ISD does a tremendous job of supporting us financially," Rath said. "Donations that come to us help us to enhance and supplement not only instruction, but also supplies and equipment. In a lot of ways, it's a chance for us to provide an even greater experience for our students."
This year, donations will help students offset their individual band fees and costs associated with the band's spring trip.
"Student's fundraising goals are their own," Rath said. "We show them what our band fee is this year. We show them all the pieces of equipment or accessories that they're going to need to help the season go well, and they have the option to pay some of that out of pocket or fundraise all of it."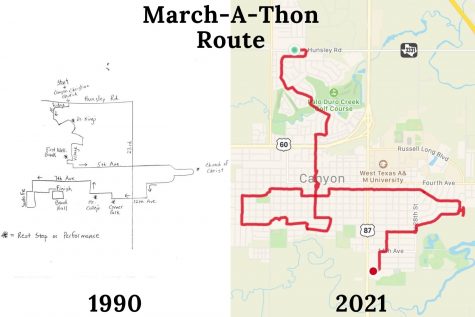 The band has been fundraising through the March-A-Thon since 1988, when the new band director at the time established it.
"I have seen March-A-Thons in other communities not be as effective as the one here, and I think it has everything to do with the way Canyon supports its organizations within the city," Rath said. "Canyon is uniquely supportive of something like the March-A-Thon. In other communities, the March-A-Thon is just an activity. In Canyon, this is something that the community hangs their hats on, looks forward to and wants to know is going on."
In the three weeks leading up to March-A-Thon, freshman David Harper raised over $800 by spending most of his free time all around Canyon asking for sponsors.
"Canyon's really good about sponsoring for March-A-Thon," Harper said. "I felt like I could have done more and had some extra money. I am hoping I can donate a little bit of money to somebody else who is maybe having trouble. In the end I felt good."
Harper fundraised around neighborhoods and businesses in Canyon. A good tip for fundraising is to start as early as possible Harper said.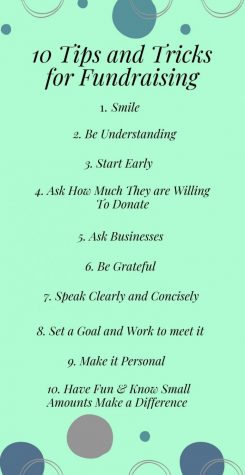 "First, I would go up to the door, ring the bell and they would come out," Harper said. "I explained what I was doing and that I was a part of the Soaring Pride Band. Then, I tell them we're marching 10 miles for March-A-Thon and trying to get sponsors and I was wondering if they'd sponsor me." 
Harper said he found it easier to pay everything off early and not have to worry about due dates throughout the year.
"I think the fundraiser is a relief where I can use my free time, walk around and humbly ask for people's money," Senior Caleb Gill said. "Band is not expensive, but still a little hard, especially today, with all the struggles with the economy and getting the money to pay for everything. I would stress and I'd probably have to pull more shifts at work."
Gill said a big part of fundraising is understanding that not everyone can donate.
"Especially with COVID right now, people are so tight on money," Gill said. "I think people are understanding. If you just show an understanding of their situation, they will understand you better, and whatever amount of money you get, you're going to do fine."
The March-A-Thon is unique in the fact that 100% of the donation goes towards benefitting the kids Hernandez said.
"We tell the kids the community is really behind you," Hernandez said. "They start going door to door, they go to businesses, and people give them money without even a second thought. They realize people support the Canyon Band without even batting an eye."
Leave a Comment
About the Contributors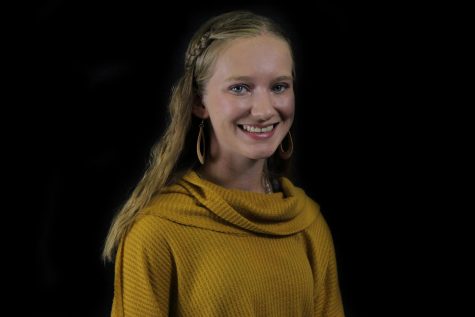 Laura Gill, Associate Editor
Oh, hey there! My name is Laura Gill, and I am a senior. I look forward to being Associate Editor of The Eagle's Tale this year. I am on the leadership team for the Soaring Pride Band, and I am in the Canyon ISD PRO Program. I am also involved in the...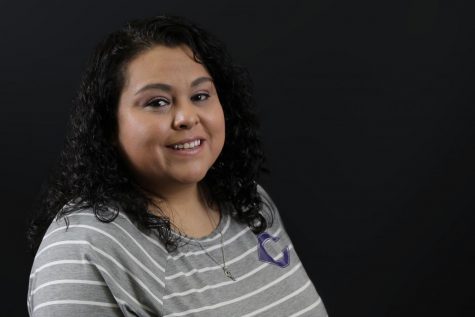 Jasinia Frausto, Adviser
Hello. I am Mrs. Frausto. This is my first year at Canyon High advising and coaching journalism after spending several years teaching at Canyon Intermediate. Art, photography and writing have always fueled my happiness, and I learned early on that through...