Those who run together stay together
Stuart siblings encourage one another through running
Wind blows across runners' faces while fans and teammates cheer. On the field siblings encourage one another, yelling out times and cheering them on as their biggest fans. Another track meet begins.
Freshmen Hannah and Anthony Stuart along with Junior Breanna Stuart have been running since they were 7 years old. Hannah said running successfully takes hard work and determination.
"You really have to focus and if you have any negative thoughts, that can affect your race," Hannah said. "I try to clear my mind and focus on running. I probably wouldn't think of running unless someone told me about it. There's a lot to learn about it, and having parents and family that know a lot about it helps you strategize."
"
It's scary sometimes because if you're not doing so well you can feel that they're disappointed.
— Hannah Stuart, 9
All three siblings time one another while cheering and showing their support.
"They are always there, and they support you most of the time," Hannah said. "It's scary sometimes because if you're not doing well you can feel that they're disappointed. They want to help you get better."
Hannah recently ran a 5 minute and 12 second mile at the Texas Distance Festival. Breanna ran a 4:58 mile and Anthony ran a 4:47 mile.
"Someone I want to try to be like is Breanna," Hannah said. "She works really hard, and she sets an example for not just track, but as a hard-working person. Anthony inspires me because it is nice to see someone else my age. He may not be a girl, but he's motivation to keep getting faster so I can be as cool as him."
Hannah said during most track meets her and Breanna time Anthony's splits–the time it takes to run a lap–and yell it out to him.
"
I may get a lot of the attention but Hannah is absolutely killing it.
— Breanna Stuart, 11
"We all support each other," Anthony said. "I try my best to be out there, but usually they are cooling down when I'm running so they're already running around. They call my time and cheer for me as well. It is good to have people out there cheering for you. It gives me motivation and a passion for running. " 
Anthony said the siblings like to train together whenever they can.
"I'm a little faster than they are, but regardless, they're always motivating me and are very supportive," Anthony said. "Especially during quarantine, I remember that we would go to the track and train together. I would pace Breanna on her workouts and make sure she hit her times."
Their parents, Colette and Tony Stuart, also run marathons and 5ks. Hannah said Colette usually plans workouts for the family to do together.
"My mom is always the one making sure we have the right equipment," Anthony said. "For instance, getting running shoes every few months. Then Breanna set the example because she's a junior, and she won State. Hannah and I are in the same boat because we're both freshmen, and we look up to Breanna. My dad is always supporting us and cheering for us and getting videos." 
"
Without a doubt, if I did not have my parents or my siblings I'd probably either not be running anymore or I wouldn't be very good.
— Breanna Stuart, 11
Anthony said it is hard to stay focused while running but knowing someone is cheering for you makes it easier to work harder.
"Anthony likes to know me and my sister support him, and we show interest in his racing as well," Breanna said. "I help yell out his splits and encourage him to stay in there and run well. I think it's been a lot of fun and a great experience." 
Breanna said having siblings who compete in the same sport is helpful because they know the struggles you are dealing with.
"I train with Hannah some, and over the summer during cross country, I'll train with Anthony," Breanna said. "I like training with them it just makes it easier. Especially Anthony, I like training with him because I can use him to help myself get better. It also helps push him because he doesn't want to get beat by me." 
As a freshman, Breanna won the 4A UIL Texas State Cross Country Meet in 2018. Since then, she has broken many personal records.
"Without a doubt, if I did not have my parents or my siblings, I'd probably either not be running anymore, or I wouldn't be very good," Breanna said. "I get to share some of what I enjoy with them, and it's really enjoyable. It's a tough sport and you have to work to keep improving each year."
Leave a Comment
About the Contributors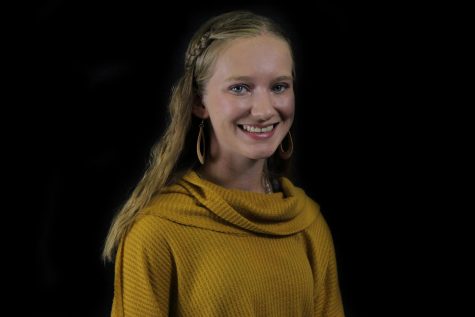 Laura Gill, Associate Editor
Oh, hey there! My name is Laura Gill, and I am a senior. I look forward to being Associate Editor of The Eagle's Tale this year. I am on the leadership team for the Soaring Pride Band, and I am in the Canyon ISD PRO Program. I am also involved in the...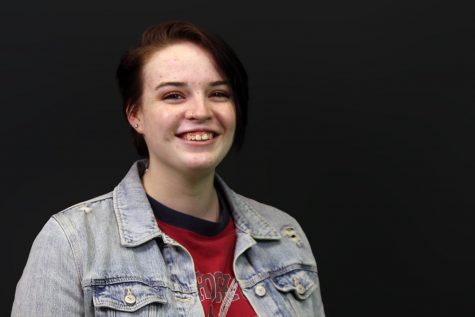 Alyssa Seaton, Staff Reporter
What's up? My name is Alyssa Seaton. I am a senior in my third year of journalism, and I am a co-editor-in-chief of the Soaring Wings Yearbook. In the little spare time I have, I write for The Eagle's Tale. I enjoy taking pictures above all else because...