"Fairy Tale" prom set for April 2
This year's senior, junior prom is set for Saturday, April 2 in the Happy State Bank Stadium Banquet Center.
Ticket profits from prom benefit the junior class helping to pay for anything needed in their upcoming senior year. The junior class representatives have partnered with PTSA volunteers to decide on a theme. This year's theme is "Fairy Tale."
"We wanted to go with something that would fit any dress," junior class president Ellie Frazier said. "We're going more along the theme of enchanted forest, so there will be mossy brooks and lots of greenery. We are also going to have a lot of foods and desserts. There will be a tea bar, dessert bar, Chick-fil-A and finger foods."
In the past, Canyon High School has not participated in a Prom King or Queen election. This year, students will have the chance to nominate seniors who have not previously been on homecoming court for Prom Prince and Princess.
"It's your prom," Frazier said. "It's high school; you want to have a high school experience. It's one of those things you want to have stories about. Even if you don't have a date, I think it's fun to go. You can always go with friends or meet people there."
Leave a Comment
About the Contributor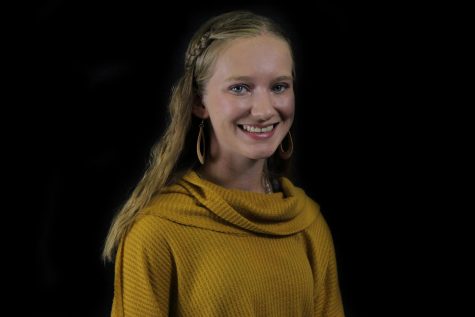 Laura Gill, Associate Editor
Oh, hey there! My name is Laura Gill, and I am a senior. I look forward to being Associate Editor of The Eagle's Tale this year. I am on the leadership team for the Soaring Pride Band, and I am in the Canyon ISD PRO Program. I am also involved in the...