Behind the curtains
Musical cast to perform the little mermaid for the first time
The Little Mermaid will premier at Canyon High School Thursday, Dec. 9 at 7:30 p.m., Friday, Dec. 10 at 7:30 p.m. and Saturday, Dec.11 at 2:30 p.m. and 7:30 p.m. in the school auditorium. Tickets can be purchased online through Ticket Spicket with student tickets being $5 and adult tickets being $10.
The two main leads, Ariel and Prince Eric are played by junior Monica Hernandez and senior Caleb Bruce.
"There's a little mermaid that falls in love with a human,"  Bruce said. "The only way she can actually fall in love is if she has legs, so she makes a deal with the evil witch. She gets legs but she gets her voice taken away, so she has to kiss the guy to get her voice back."
Community members outside the district help with the musical. Theater director Kylie Howell is the main director, assistant choir director Reece Kingcade is the music director, Danielle Gerber is the choreographer and Joyce McBroom is the costume designer.
"We audition the second week of school," Howell said. "From there, we start rehearsals three nights a week doing music, choreography and blocking. As we get closer to performance day, we do a lot of technical elements and costumes, and we have to add all of that together. Every rehearsal is adding layers and layers and layers, until we get to dress rehearsals."
Gerber went to school at West Texas A&M University for dance and offers a variety of skills. Gerber said each "layer" is different and each person contributes different skills to each one.
"
We have people who are involved in the music and theatre departments, but also people from all over the school."
— Reece Kingcade, Assitant Choir Director
"My role is to design and direct the dance, or stylized movement portion of the musical," Gerber says. "I listen to the music over and over again, picking up on accents and the most important parts of the song. While listening to the music, I can envision what the dance will look like. I set the formation changes throughout and break down how many eight counts of movement I need to carry us through those changes."
Kingcade said it takes a lot of flexibility and dedication from everyone to be able to get the show performance ready.
"We have people who are involved in the music and theater departments, but also people from all over the school," Kingcade said. "We have to figure out what works best for us. Then we have to know where to adjust and make sure that whatever we're working through is what's best for the group that we have."
McBroom is a professional costume designer who volunteers her time to help design and create every costume for the musical.
"
Each roll is different. If it is crazy or funny, you make something a little bit comical. It just enhances who they are on stage."
— Joyce McBroom, Costume Designer
"My job is to enhance the performance of all the actors," McBroom said. "Nobody is going to come see a show where people are in shorts and t-shirts. No show can hold appeal if everyone is just wearing street clothes. Each role is different. If it is crazy or funny, you make something a little bit comical. It just enhances who they are on stage."
Howell said the process of choosing a musical is complicated.
"We have to decide what fits our students and who's going to be around next year," Howell said. "Then we have to think about what story we want to tell. Is this something that our community is going to enjoy? Then, ultimately, do we like it?"
The musical is an annual event that draws in the whole community to see the hard work these students, staff and community members put into the show.
"I'm really proud of it," Howell said. " We want this to be a big community event. We think that they'll really enjoy getting to see what their friends and other students have been working on all year and see all the hard work that has gone into the show. I'm excited to fill up the auditorium again, and to have people come enjoy something that's great, fun and happy. I think we all need that."
Leave a Comment
About the Contributors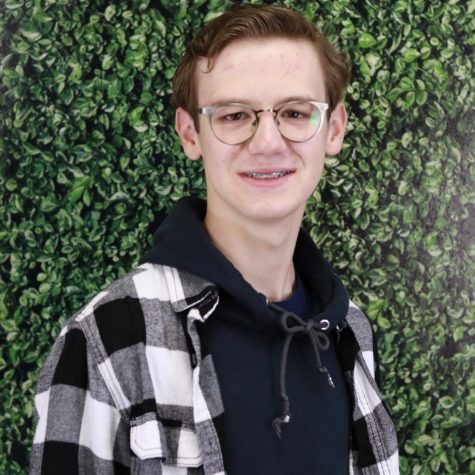 Sean Buck, Web Master, Staff Reporter
Hey y'all, I'm Sean Buck. I'm a junior here on campus and this will be my 3rd year to be a part of the journalism department and 2nd year on Eagle's Tale Staff. I'm very big in my youth group, Freedom Student Ministries and church Freedom Fellowship....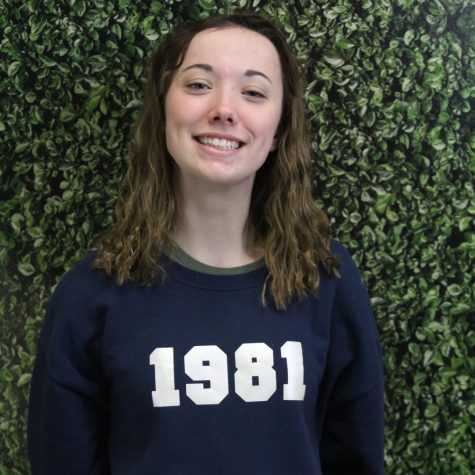 Addie McCord, Staff Reporter
Hello humans, thy name is Addie McCord and I am one of the coolest people you will ever meet. I am a sophomore at Canyon High and this is my second year on staff. Some of my interests include all things retro/vintage, Mamma Mia, broadway, and of course...