Callie Rodriguez
What is something you want the student body to know about you? 
I recently got married in December [to someone] who is also a teacher and coach at Amarillo High. I have two older brothers that are both married and three amazing nephews!
What is something you enjoy outside of work?
When I am not teaching, I love doing anything outdoors! During the summer traveling, four wheeling, hiking and fishing would have to be at the top of the list. However, spending time with family and of course binging Netflix is my go-to for relaxing.
Where are you from?
I grew up in a small town called Memphis, Texas. I also graduated from their only high school with a whopping class of 38 students. I loved it!
What sports did you participate in as a student? 
As a student at a small school, we wanted to be involved in everything–volleyball, cheer, softball, tennis, track and basketball. After high school, I played four years of collegiate volleyball and two years of collegiate tennis.
Tell me about your experience coaching?
I began coaching my first year of college and absolutely loved it. After college, I received an assistant volleyball coaching job at Hardin Simmons University in Abilene. My time between HSU and Canyon High, I have been at Bangs, Childress, and Levelland, Texas. Between the three schools I have coached volleyball, softball, tennis and powerlifting.
What brought you to Canyon High School? 
Canyon High School has been my goal for some time now. It has upheld an outstanding reputation in both athletics and academics for as long as I can remember. A staff member told me last year "once you walk into this school, you will feel as if you are already family, and then you won't want to leave." I can say now, being here, he was 100% correct. Canyon is also a location that is close to our family, which is very important to my husband and I.
Alongside coaching, what class will you be teaching?
Geometry! I am so excited to be teaching Geometry for the fourth year. I think it is a fun class that can be very challenging for students.
What are you most looking forward to this school year? 
Wow, what a hard question. I would have to say learning the traditions of Canyon High! I have heard the student section always brings energy to home games, and I am excited to witness that kind of support both in the stands and on the field or court.
What are your goals for the upcoming school year / season? 
Our goal as a compass staff this year is to strive to be a torchbearer. I am hoping to consciously strive to achieve the nonnegotiable characteristics I have set out for myself each day.
Is there a particular message you want your athletes or students to always remember?
"24 Do you not know that in a race all the runners run, but only one gets the prize? Run in such a way as to get the prize. 25 Everyone who competes in the games goes into strict training. They do it to get a crown that will not last, but we do it to get a crown that will last forever. 26 Therefore I do not run like someone running aimlessly; I do not fight like a boxer beating the air. 27 No, I strike a blow to my body and make it my slave so that after I have preached to others, I myself will not be disqualified for the prize." 1 Corinthians 24-27
What impact do you hope to have on your athletes? 
I strive to help young girls grow into young women who are confident in what they do and who they are.
Leave a Comment
About the Contributors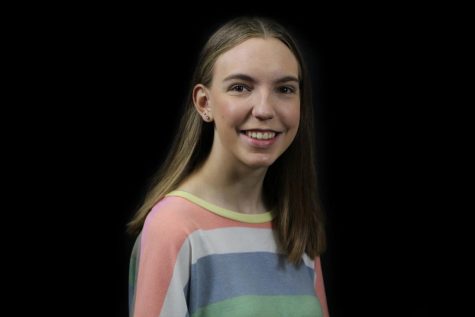 Hannah Backus, Editor-in-Chief
Hello! My name is Hannah Backus, and I am a senior. This will be my third year on The Eagle's Tale staff and second as Editor-in-Chief, and I am so excited to be serving the students of Canyon High once again. Alongside newspaper, I am co-president of...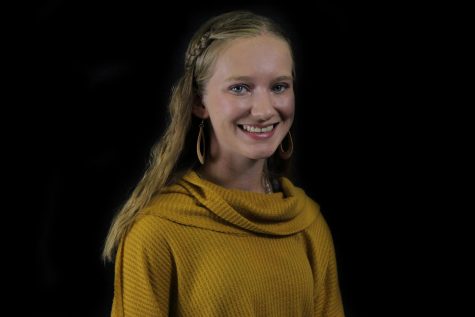 Laura Gill, Associate Editor
Oh, hey there! My name is Laura Gill, and I am a senior. I look forward to being Associate Editor of The Eagle's Tale this year. I am on the leadership team for the Soaring Pride Band, and I am in the Canyon ISD PRO Program. I am also involved in the...