Student musicians to offer 'Java and Jams' Jan. 18
New format to showcase wider array of performances
Student musicians will present "Java and Jams" Saturday, Jan. 18 at 7 p.m. in the commons. The event will consist of solo and ensemble performances by students and will replace the annual "Desserts on Broadway" concert.
The choir will perform as a TMEA honor choir in February and is currently making final preparations for that concert, limiting practice time for Saturday's event.
"We didn't have the time to put together an entire 'Desserts on Broadway,' with staging and lights and costumes," head choir director Brandon Farren said. "So we're doing something a little easier, a little more laid back–something we can just throw together and make fun but not too involved. 'Java and Jams' is a perfect substitute because it's like a coffee house–just get together and make music."
With students selecting and preparing their own music independently beforehand, the concert will feature a variety of genres including everything from smooth jazz to more contemporary, folk songs. 
"
It's a fun, kick-back, last little concert.
— Brandon Farren, head choir director
"It will be kind of like a coffeehouse concert that's full of everything, but not really choral in nature," Farren said. "It's a fun, kick-back, last little concert before we get really serious with TMEA, so it's a chance for the kids to just cut loose a little bit."
Many of the pieces will be accompanied by a karaoke track, but others, such as "Sour Candy" by Melt, to be performed by seniors Keaton Goss, Wade House and Bret Ramirez, juniors Lisa Kelch and Brennan Copeland, sophomore Jacie Guerrero, and freshman Diego Reyes, will feature instruments.
"It's a really laid-back, jazzy sort of song," Kelch said. "I'm looking forward to the performance because I think it will help me decide what I really want to do with my future, as far as performing or not performing. I think it will be a lot of fun because the people in the band are really fun, relaxed people. We just get together and we love music."
Leave a Comment
About the Contributor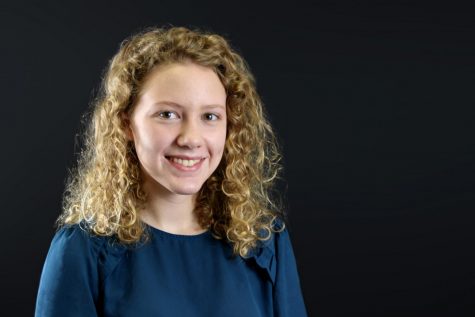 Abigail Bell, Managing Editor
Hi! My name is Abby (with a "y"), and I am elated to be managing editor this upcoming year. This will be my second year on staff, and I consider myself extremely lucky to be a member of this awesome team. I am a junior this year and am one of three drum...