Nintendo shifts classic game into mobile gear with 'Mario Kart Tour'
As a kid, I played Mario Kart on the Wii all the time. My siblings and I would have tournaments on the weekend, where it was not uncommon to hear cries of victory and shouts of anger. The "Mario Kart" series is timeless, introducing a new way to play with characters from other beloved Nintendo games. And now, players can race their way around the Mario universe from their phones. It was a big part of my childhood, and the release of "Mario Kart Tour" has only reignited the passion from then.
"
'Mario Kart Tour' is entertaining and addictive.
— Alayshea Stewart, 11
The game released Wednesday, Sept. 25 and is available on both iOS and Android. Mario Kart Tour is entertaining and addictive, utilizing tracks from across all the old "Mario Kart" games, dating back all the way to the Super Nintendo Entertainment System (SNES) in 1992. Some of my favorites were Toad Circuit, Yoshi Circuit and Daisy Hills. The bright colors and scenic views make it difficult to get bored, with detailed backgrounds keeping the player engaged while they zoom across the track. As players level up, they unlock more features, such as being able to add friends and the ability to buy things from the store. The system rewards players for spending more time on the app, a smart move to keep them coming back. One thing unlocked gradually are the different tracks, or cups, players race on. The more time spent playing, the more cups players unlock.
While the game has tons of positives, there are a few negatives people should be aware of. One complaint is the game feeling of incompleteness. Nintendo plans to release a multi-player game in the future, but it is not yet available. While players can add one another and view each other's rankings,they are not able to actually play with other players. This lands a suspicion the game was pushed out early.
"
The nostalgia factor alone is enough to keep me coming back.
— Alayshea Stewart, 11
Another issue is in the beta, there were many more characters than the initial release, and characters have to either be won or bought. Unless a player has an item called a quick ticket, which unlocks cups a day faster, they are barred from progressing past a certain point until it has been released for free. The way people unlock new characters is through a "gacha" strategy, which is a common way companies monetize their games. It is essentially a random mechanic where players try to get items they want, but it is never guaranteed. Most "gacha games" use a specific in-game item people can pay real money for if they do not feel like grinding for it. Despite these flaws, the nostalgia factor alone is enough to keep players coming back.
Overall, "Mario Kart Tour" is a fun game and does the series justice. As of right now, the game is great for filling in that nostalgia when I played "Mario Kart" on the Wii. However, the game's flaws make it hard for the game to explore its full potential. Although these limitations are disappointing, being able to traverse the many tracks of the "Mario Kart" world has always been fun and being able to do so on a phone has only grown my love for the series even more.
Leave a Comment
About the Contributors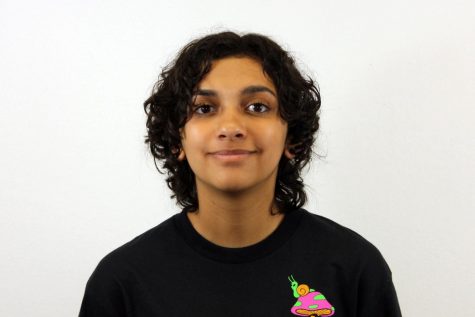 Alayshea Stewart, Staff Reporter
Hiya! I'm Alayshea and I'm a junior. This is my first year on the newspaper staff. Outside of newspaper, I enjoy theater and debate. I love cats, snakes and frogs. This year I'm going to give it my all and do my best to keep everyone informed. I'm thrilled...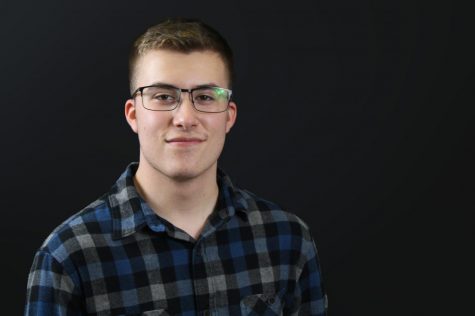 Blake Loria, Editor-in-Chief
Howdy! I'm Blake Loria, and I want to pursue a career in journalism, so I am honored to be serving as editor-in-chief for my third and final year on staff. As a senior, I am quite involved around Canyon High, so when I am not editing or practicing for...