Ward returns to her roots
Bizarre. If she could use one word to describe this experience, it would be bizarre.  After seven years, she found herself outside the same room in which she was once a student. She was not so different from these students who were playfully chatting; in fact, she saw herself in them. Now she is their teacher, and her accomplishments and hard work have brought her back to the classroom. The bell signified the beginning of an unexpected turn in her life, so she stepped inside and shut the door. Ellen Ward was about to begin a new chapter at Canyon High School.
Ward joined the staff this year as an English III teacher. She previously taught at Tulia Junior High for two years before choosing to teach high school students.
"I like it a lot so far," Ward said.  "I always wanted to get into high school, and this is the first time I've had any opportunity to teach any higher than junior high level."
In 2010, Ward graduated from Canyon High School, then majored in Public Administration at West Texas A&M University before moving on to law school. She was at Texas Tech University School of Law for three weeks until she decided to choose a different path.
"It wasn't a good fit for me," Ward said. "I did some soul searching after that, thought about what I wanted, and teaching fit all the criteria. I went back to WT and got my teaching certificate."
Recently, Ward received her Master of Arts in Teaching, for which she studied during her first year teaching.
"
I did some soul searching after that, thought about what I wanted, and teaching fit all the criteria."
— Ellen Ward
"It was a lot to deal with all at once," Ward said. "I've always wanted a degree beyond my Bachelors, so I'm checking something off the bucket list. Hopefully, it helps me be a better teacher."
Outside of the classroom, Ward is becoming involved with Key Club, as she was while a high school student. During her senior year, Ward was the president of Key Club.
"I just really fell in love with it," Ward said. "Now I've actually talked to Mr. Culbert about being a co-sponsor, so I'm glad to get back into it. It was a good way to get some community service in and give back a little bit."
Though Key Club is just beginning for the year and Ward is uncertain of what the year will bring, she said she was excited to see how the year will progress.
"It's supposed to be leadership through service," Ward said. "There are lots of opportunities to take leadership roles, develop a little bit of public speaking, managing small groups and stuff like that. It's not just community service. It's developing you as well."
Ward said she is gradually taking ownership of the situation, even though she did not see herself becoming a teacher at Canyon High School.
"I didn't decide I was going to be a teacher till after I already graduated college," Ward said. "I had no clue that this is where things would lead me."
Leave a Comment
About the Contributors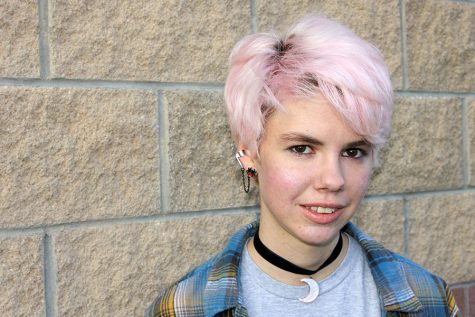 Jamie Abbott, Staff Reporter
Heyo! I am Jamie and this is my first year on staff. I am a junior, and I am very excited for this year. I enjoy reading, creative writing, watching Sailor Moon and listening to K-pop. I invest most of my time in cheesy science-fiction, which includes...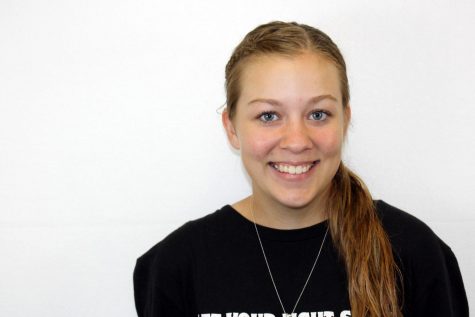 Aryauna Thompson, Staff Reporter
Hello! This is my third year as a staff reporter on The Eagle's Tale staff. I am incredibly excited to yet again work with such an incredible team of journalists. Outside of The Eagle's Tale, I am very active in the Soaring Pride Band, UIL Academics,...