Five individuals are less than a single team
Varsity boys basketball team reaches Regional Tournament
The crowd roars as five team-mates pass the ball around the court fighting for a chance to play in the State tournament for the first time since 1981. Meanwhile, anxious players stand on the sidelines cheering on their team and providing any advice necessary. 
In the Regional Semi-Finals at LCU, the Varsity boys basketball team beat Argyle with a score of 38-35 in a defensive low scoring game. This is the first time the Eagles have made the Regional Tournament since 2003, according to the UIL boys basketball archives.
"It's been almost 20 years since we made it this far," senior Brooks Wagner said. "Everyone's going to remember our team from this [season]."
Before transferring to Canyon, Wagner attended Central High School in San Angelo, Texas until junior year, when his dad was hired as a football coach at West Texas A&M University.
"At Central, we didn't hang out as much, as we do [in Canyon]" Wagner said. "We go to church every Wednesday together, we always eat dinner or team meals on game day, and we always text the group chat asking if anyone wants to do anything." 
Wagner had the winning free throws at the Regional Quarterfinal game against Lubbock Estacado, sealing the game after a defensive battle had the Eagles tied with the Matadors with :02 left in the game.
"
I remember sitting there praying to God to make the shots. I knew I had faith in him that he would give me the ability to make them,
— Brooks Wagner, senior
"I was really nervous," Wagner said. "It felt like everything was in slow motion. I remember sitting there praying to God to make the shots. I knew I had faith in him that he would give me the ability to make them."
The Eagles sought revenge against Lubbock Estacado, beating the Matadors with a final score of 54-52. Senior Kade Corneslen said the team's mindset through the season was to push to go farther than they have in past seasons.
"We lost to Estacado last year, but that was the furthest we had gone in a while," Cornelsen said. "This year, we made it to the Regional Tournament. It shows everybody that it's possible to make it this far if they put in the work."
Cornelsen has been playing basketball in Canyon since third grade. Cornelsen said the team had several opportunities to build confidence early in the season and grow closer as a team, impacting their overall performance.

"Our first hard game of the season, we played against Frenship, and they're a 6A school," Cornelsen said. "We ended up only losing by two, and nobody really expected us to be in that game. That really was a defining moment for us."
As the Eagles fought through the season, students were always in the stands cheering on the team. During the game against Lubbock Estacado, several people said the Eagles were going to lose because Estacado was ranked higher, but that did not stop our students and the community from showing up and supporting.
"The game Tuesday [March 1, against Lubbock Estacado] was really exciting and probably the best game I've ever been to," senior Reade Appel said. "Near the end was when it was the craziest. There were three seconds left and it was tied. That was the most nervous I've ever been."
Appel has attended games since freshman year. Through this season, Appel has traveled to Hereford, Pampa and Dumas to watch the boys play, and he has only missed two games. 
"It's fun to be friends with them and see them be good," Appel said. "This is the furthest they've gone since 2003. It definitely makes me feel proud to be part of their group and be there to support them."
Head boys basketball Coach Travis Schulte has been coaching for 27 years and just finished his seventh season at Canyon High. 
"
It definitely makes me feel proud to be part of their group and be there to support them,
— Reade Appel, senior
"This is one of my favorite teams of all time," Schulte said. "They play like brothers. On the floor they're one of the closest knit teams I've ever coached. I think their team chemistry is really good, and we've got some really good players as well. When you add the team chemistry together with the skill level these guys have, it's a lot of fun. They're a lot of fun to watch, a lot of fun to coach and it's overall a really cool group."
This season the team made a list of goals including going undefeated at home, being Bi-District Champions, Area Champions, Regional Quarterfinal Champions and advancing to the Regional Tournament. They have all been checked off one by one. Schulte said the biggest goal however, was to stay connected through the season. 
"The scoreboard will take care of itself," Schulte said. "If we do what we're supposed to do on both ends of the floor and we prepare ourselves, the scoreboard takes care of itself. The wins are nice, and sometimes we probably don't celebrate wins enough, but my focus is always about how we are going about our business on a daily basis, especially on game night. That's probably more important to me than the actual record."
Schulte's coaching strategy recognizes that students are only in the program for a limited time, but he aims to have a lasting impact on their life. 
"My legacy, I hope, is the relationships I have with the kids," Schulte said. "That's what it's about. I started in my career with a passion for basketball, and it didn't take a second to figure out this is about these relationships and being able to guide these young men. We talk about this all the time in our program. When a kid graduates, we want to make sure they're a better human being, they're going to be a better dad, they're going to be a better husband and they're going to be a better man of God. I hope that would be my legacy."
Leave a Comment
About the Contributors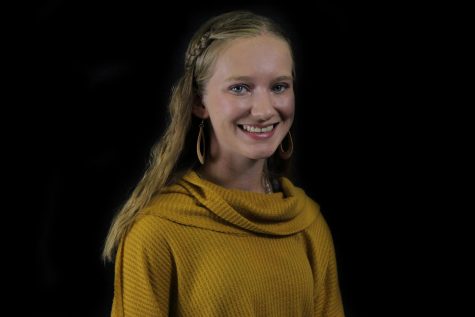 Laura Gill, Associate Editor
Oh, hey there! My name is Laura Gill, and I am a senior. I look forward to being Associate Editor of The Eagle's Tale this year. I am on the leadership team for the Soaring Pride Band, and I am in the Canyon ISD PRO Program. I am also involved in the...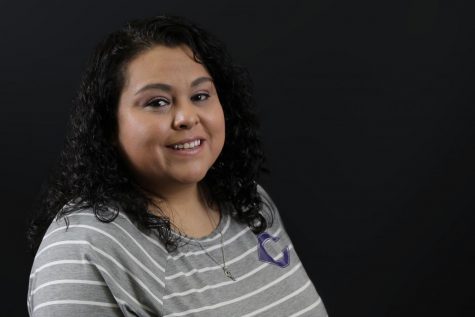 Jasinia Frausto, Adviser
Hello. I am Mrs. Frausto. This is my first year at Canyon High advising and coaching journalism after spending several years teaching at Canyon Intermediate. Art, photography and writing have always fueled my happiness, and I learned early on that through...