Tennis team remains undefeated
The tennis team will compete Saturday, Sept. 15 against Caprock at Caprock at 8:30 a.m. and then face Monterey at Canyon High School at 2 p.m. the same day.
Singles and doubles all contribute to fall team tennis. The 10 girls and 10 boys, including three seniors, have played 12 teams so far, racking up a 12-0 overall record and going 2-0 in district.
"We've been working on good fundamentals and staying solid in that area," senior Asher Melton said. "We also want to keep everyone healthy and not injured and keep a good team chemistry."
Melton plays singles as well as doubles with his partner, junior Churchman Howell.
"Depending on your partner, doubles can be a lot of fun," Melton said. "As far as the fall goes, I'd really like our team to go win state."
The UIL State Tennis Meet is Wednesday, Oct. 27 in College Station.
"
Depending on your partner, doubles can be a lot of fun."
— Asher Melton, 12
"We really want to make it to state this year and win," junior Mckenna Wyatt said. "That means we have to keep winning in district and win bi-district, area, regionals and then state."
Wyatt's doubles partner, sophomore Karstyn Salazar, was injured early on, but is on her way to recovery.
"I've switched partners a few times, but Karstyn should be back soon," Wyatt said. "We are really working on returns, and getting the ball back."
Senior Taren Wells is undefeated with her partner Aubrey Thomas and said they spend a lot of extra time together to help create a stronger bond.
"I try and put in a lot of extra time on my own to get better," Wells said. "I try to work really hard in practice and make everyone else work hard, too, so we all get better."
The tennis team will play out of district team Amarillo High Tuesday, Sept. 18.
"Amarillo High will be a good testing point for us," Wyatt said. "Playing teams that aren't in our district is good competition for us, especially when we are working towards state."
About the Writer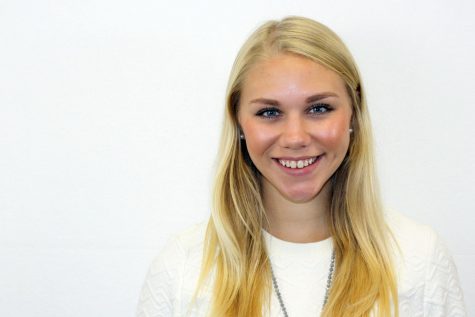 Faith Douglass, Sports Editor
Hey, I'm Faith Douglass! I am a senior this year, and this is my second year in newspaper. I play basketball and run cross country and track. I am in Student Council, Decide to Defy, Fellowship of Christian Athletes, LEAD, National Honor Society and...