Key Club to host blood drive Oct. 25-26
The fall blood drive will take place next Tuesday and Wednesday in the upper commons. Students can make appointments with Key Club sponsor Lance Culbert in room 1306, until Monday, Oct. 24. 
Students who are 16 years old must have a signed parental permission form, which can be picked up from room 1306. Any student 17 years or older will be able to donate without parental permission. Culbert said students should strongly consider donating. The goal for this season is 100 units of blood. 
"You never know when either you or someone close to you might need blood," Culbert said. "One donation can help up to three people. It's a good way to get out of your comfort zone and help people who need it." 
Culbert said students should bring a photo I.D., eat well and drink plenty of fluids before and after donating blood, and get a good night's sleep the night prior. Those who donate will receive a free t-shirt and a ticket to either 6th Street Massacre or Chainsaw Massacre.
Leave a Comment
About the Contributor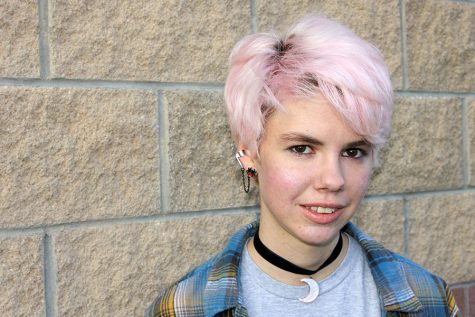 Jamie Abbott, Staff Reporter
Heyo! I am Jamie and this is my first year on staff. I am a junior, and I am very excited for this year. I enjoy reading, creative writing, watching Sailor Moon and listening to K-pop. I invest most of my time in cheesy science-fiction, which includes...