'Who's the Boss'
Tomorrow the varsity football team will face West Plains at Happy State Bank Stadium in the inaugural 'Boss Bowl' game.
Athletic Director, Toby Tucker, said that the Boss Bowl name was created by his department over the summer. The Boss Bowl name was teased by @CanyonAthDept via social media mid-July but not officially "name-dropped" until August 22 through the Canyon ISD Athletic Department's Twitter and TikTok social media accounts. 
"The trophy is a large copper-colored pig with the Canyon C on one side and the West Plains wolf on the other side," Tucker said. "We will find out who's the 'boss'."
Under the leadership of second year head coach, Todd Winfrey, the Eagles are 2-0 after traveling two weeks in a row to Clovis 42-6 and Perryton 49-27. Under Head Coach Adam Cummings, the Wolves are 0-2 after losses at home to Bushland 52-6 and Midland Greenwood 28-18. 
"We focus on us, but we get ready for the opponent at the same time," varsity football player Hunter Anderson said. "This rivalry game is new to everyone but I think in the coming years it will be one of the games the team, school and community looks forward to every year."
Anderson said that he doesn't think this game has a lot of pressure on the teams or any tensions between the student bodies but they will still treat it like any other game.
"We're definitely excited," Anderson said. "We've been circling that game, looking forward to it and preparing the best we can like we do all our other games."
Senior Kinslee Millican said she is ready for the first home game of the season and for the energy of the student section to build a rivalry with West Plains.
"I think the environment is just really what I like the most about the football games," Millican said. "Just being with your friends, dressing up and the school spirit is  a lot of fun. It's something that you're never going to do again outside of high school."
Kickoff is at 7 p.m. and tickets are available on ticketspicket.com, Tucker estimates 8,000 people will attend the game and said it is best to arrive early and download your tickets due to lack of cell service.  
Leave a Comment
About the Contributor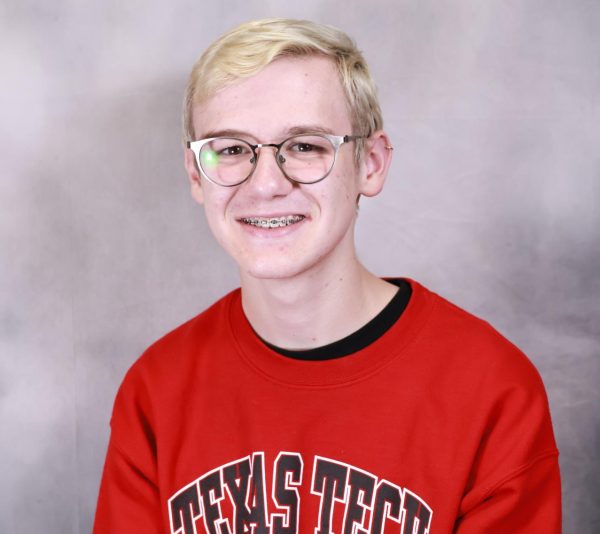 Sean Buck, Editor-in-Chief
Hey y'all, I'm Sean. I'm a senior here on campus and this will be my 4th year to be a part of the journalism department and 3rd year on Eagle's Tale Staff.  I'm very passionate about newspaper and what is published as I see all the work that...