CISD offers new website, easier access to information
Canyon Independent School District has partnered with Gabbart Communications to publish an updated website will go live Wednesday. CISD noticed that schools needed better access to adjust their page on the website as changes occur on campus. The website can still be accessed at canyonisd.net and will feature new pages for each campus.
Canyon ISD started working on the website in July with the focus of easier access for everyone.
"The new website has given us many opportunities," John Forbis, CISD Coordinator of Communication and Human Resources, said. "This can be a lot more user-friendly for people throughout the district that post content and put information on the website. The easier that is for our people the more efficiently we can get communication and resources out to our community."
The district will work with Gabbart communications to continuously update the website.
"As we continue to improve and develop our website, we further connect with our current community staff, students, families and committee members," Forbis said. "We want to be able to communicate and provide information to future families and employees. We want it to be something that when somebody clicks on the website, they look and recognize instantaneously, this is an outstanding district."
After the website goes live, it will take around 48 hours to propagate through the Domain Name System before it is available to viewers.
"We tried to keep things fairly consistent from the user perspective," Julianne Guy, MCMC Director of Digital Marketing, said. "I think the calendar functionality is going to be nice. We have a calendar on the current sites, but the way that this is going to be set up is a bit smoother. It is going to keep things more up to date."
Canyon ISD contracted Guy based on her experience with technology and digital direction. Guy helped inventory over 1100 website pages to transfer the information to Gabbart Communications for the new site.
"It's been a long process of making the choice and doing all the work to get here," Guy said. "Anytime you move a website, it's a painful process because people are used to what they've been seeing. We know there's going to be a little bit of discomfort for a little while, but the eventual goal is to have a much better experience that will help people get the information they need. Everything is hard. Change is difficult for people, but bear with us for a little bit. It's gonna be a really good final outcome."
Leave a Comment
About the Contributor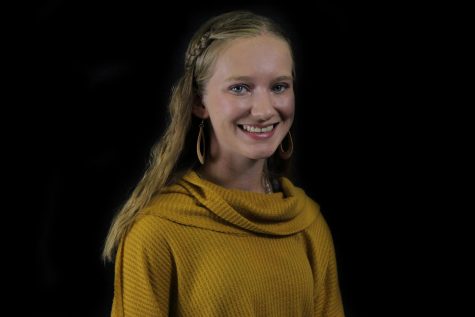 Laura Gill, Associate Editor
Oh, hey there! My name is Laura Gill, and I am a senior. I look forward to being Associate Editor of The Eagle's Tale this year. I am on the leadership team for the Soaring Pride Band, and I am in the Canyon ISD PRO Program. I am also involved in the...