Theater, journalism, speech students advance to state UIL meets
Four students will compete at state level of UIL academics while senior Natalie Davis advanced to the state theatrical design contest where she placed fifth April 26. Senior Erin Sheffield and juniors Luke Bruce and Claire Meyer will compete in journalism at the State UIL Academic meet Friday in Austin. Freshman Bronson Kwaku will compete at the state speech meet May 29-30.
Twenty-six students competed at the regional UIL meet April 12-13. Only students who place in the top three are able to advance to state UIL meet. Sheffield placed second in news writing, sixth in editorial writing and third in copy editing. Meyer placed first in headline writing and fifth in ready writing. Bruce placed first in news writing and fifth in editorial writing. Kwaku placed second in extemporaneous persuasive speaking. 
"
I don't know how it'll turn out, but I'm excited to compete with those high-level thinkers and doers.
— Luke Bruce, 11
Kwaku and his partner, sophomore Ryan Cox, also competed in May at state for cross-examination (CX) debate.
"Overall, I do CX debate, which is a two-team debate versus another two teams, and I also compete in extemporaneous speaking," Kwaku said. "You have 30 minutes to draw a random topic, write a seven minute speech, memorize it and perform it."
Kwaku placed first with Cox at the CX district meet and second individually for extemporaneous speaking.
"It's like being on a rollercoaster except you've been blindfolded and you didn't know you were going to be on it," Kwaku said. "I knew I had some professionalism. I knew I would be able to speak well, but I didn't think to that extent."
Bruce previously competed last year, but did not proceed past the district level.
"Last year, the invitationals went OK for me, but district didn't go nearly as well as I wanted it to," Bruce said. "It was really fun to get to come back this year, and give it another go. I was amazed to find out I had placed, especially after last year when I didn't even make it to regionals."
Canyon High School competed against schools at the 4A level such as Argyle High School, Bridgeport High School and Dumas High School.
"Going into it, we knew there would be a lot of very good schools like Argyle that are difficult to compete with," Bruce said. "So when I found out I placed, I was super surprised and super excited about it. It was gratifying. When they came out with the score sheet, I was pretty much overjoyed."
Before competing in district to move on to the regional and state meets, students competing in UIL compete in numerous invitationals.
"I think the biggest preparation goes into the competitions before regionals and district," Bruce said. "You can write prompts before, but when you get there, you have the time and the people who are in there with you. Those are probably the biggest preparation tools to help you."
Bruce said being on the newspaper staff helps prepare him for competition, and he's excited about the opportunity to use his skills at state.
"
You have to prepare to be overwhelmingly confident.
— Bronson Kwaku, 9
"It's a cool challenge to take up," Bruce said. "I wouldn't say I'm a super competitive person, but I like to compete and to see where you are compared to other people. I don't know how it'll turn out, but I'm excited to compete with those high-level thinkers and doers."
Kwaku did multiple practice speeches leading up to the regional competition.
"You have to prepare to be overwhelmingly confident," Kwaku said. "You have to prepare for the judges to give you blank faces. You have to do whatever you have to do to prepare yourself mentally. For me, I paced for a good 30 to 45 minutes blasting music like Childish Gambino in my ear so I could be in the right mindset to speak."
Kwaku will compete May 29-30 in Austin.
"It's still grasping at me," Kwaku said. "I know I did it, but it doesn't feel like I did it because I'm just a freshman. I know the guy who got first place was a senior, so for me to be second place as a freshman, it's pretty outrageous."
Leave a Comment
About the Contributors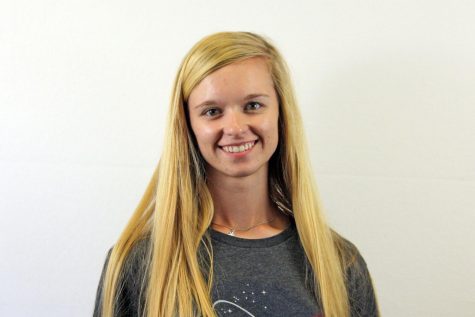 Macy McClish, Editor-in-Chief
Hey! I'm a senior and this will be my third and sadly final year on staff. I am currently one of the three editors-in-chief and the senior drum major for the band. I'm a true coffee addict who loves all the pups. In the rare situation I'm not on the band...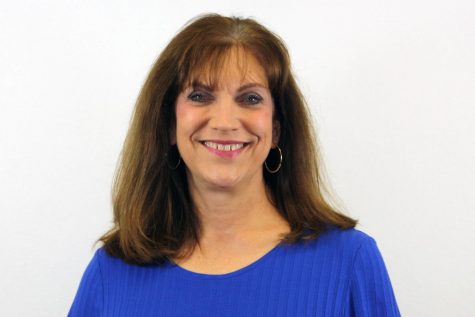 Laura Smith, Adviser
I'm the adviser of the Canyon High newspaper and yearbook staffs, and I love starting my day with this talented staff. We hope you'll join us daily for new content. I'm a graduate of Texas A&M University where I studied Secondary Curriculum and Instruction...