FFA Agricultural Issues team places at state contest
The FFA Agricultural (Ag) Issues "Blue Team" competed and placed fourth at state Nov. 30-Dec. 1 after winning first place at the area meet.
At the area meet, six teams competed at West Texas A&M University to qualify for state, but only first and second place winners moved forward in the event. The state team showcased the students' ability to formulate a strong argument for and against a current agricultural issue. Senior Amadeo Loya's event was the Ag Issues portion of the competitions wherein students discuss the pros and cons for an assigned topic.
"These competitions focus on developing your leadership abilities," Loya said. "It teaches us to understand why we argue with each other and understand someone else. We also have our teams where we spend a lot of time team building, learning how to work with each other and bounce off of each other especially in our various presentations."
Freshman Tayvea Garcia participated in the chapter conducting event where participants are taught to debate, answer important questions and vote. However, Garcia said she enjoyed her teammates and new friendships the most.
"
Even if we placed third, in my heart I still feel like we placed number one.
— Tayvea Garcia, 9
"I had a wonderful time with everyone, and I really enjoyed being with my teammates who believed in me when I didn't believe in myself," Garcia said. "My experience with this team has been positive, and everything was amazing. Even if we placed third, in my heart, I still feel like we place number one."
FFA advisor Jeffrey Klose said the FFA is not encompassed by a single-minded focus of farming but rather encourages students to grow in soft skills and leadership.
"Most people think FFA is all about farming and ranching," Klose said. "In reality, while we do use agriculture as an avenue to get there. What we're really trying to do is build up great leadership skills and all the soft skill development our school is so big on. FFA is really good at teaching kids the value of hard work and being able to stand up and speak in front of people."
The contests, as Klose said, give students another advantage to their education because it allows them to combine what they learn in the classroom with the competitions.
"The work ethic kids learn through the contests and through the events we do is going to carry them a lot farther than the knowledge they might gain just sitting in a classroom," Klose said. "We combine the classroom and the work they put into FFA, and we get these well-rounded, high-achieving students."
"
It's versatile, and it's something that's going to benefit you in the future.
— Amadeo Loya, 12
Loya said the contests allows students to gain skills in subjects they can later use in their careers.
"We're learning all these different skills," Loya said. "I, for one, will be able to apply those skill I learned. Even evaluating beef carcasses brought a lot of critical thinking and a lot of analytical skills that I'm going to need in engineering. It's versatile, and it's something that's going to benefit you in the future."
Garcia said she benefited from the contests by gaining an understanding of what is an important subject to learn and experience and what is not.
"I've learned more about time managing and knowing what you really need to focus on," Garcia said. "Don't stress about the little things and be in the moment, be there just living it. Don't sit and wonder what you could've done–it's what you should do now."
Area Results:
Area Champions: Ag Issues Blue Team – Lucas Bradshaw, Grason Bush, Addie Hicks, Milles Huffhines, Amadeo Loya, Karstyn Salazar, Emily Thurman
3rd Ag Issues Gold Team – Hadley Albracht, Raylee Bain, Makynna Cranmer, Myles Cranmer, Aiden Logsdon, Jace Venhaus, Karlie Venhaus
3rd Greenhand Chapter Conducting – Reade Appel, Lizet Arjon, Sadye Boedeker, Sunny Cowley, Hudson Dear, Tayvea Garcia, Morgan Holcomb, Tanner Owen, Lilly Vanlandingham, Canyon Wilhite
3rd Sr Quiz – Grason Bush, Macy Lawrence, Morgan Niemiec, Caden Zotter
6th Public Relations – Brian Brugman, Jace Owen, Lainye Meador, Aspen Wall
9th Radio – Broc Corman, Aiden Logsdon, Sydni Stephens
Leave a Comment
About the Contributor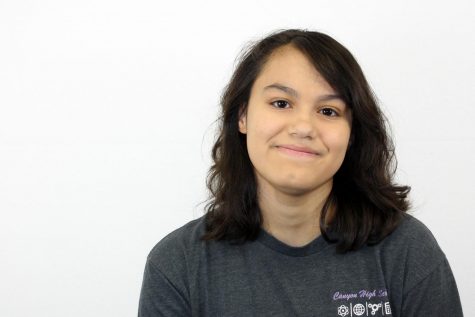 Maryssa Rodriguez, Staff Reporter
Hola! Me llamo Maryssa, and I'm a junior working in my second year as a reporter for The Eagle's Tale. I enjoy drawing, writing and spending time with animals. I'm not only a writer though; in fact, I also like learning new things in subjects such...