Student journalists earn awards, attend workshops at state convention
Journalism staffers won accolades for written content and multimedia on the final day of the Texas Association of Journalism Educators state convention in San Antonio Oct. 19-22.
More than 600 students competed in writing, design, and photography contests through TAJE, with the top 30 percent earning recognition. Eagle's Tale editor-in-chief Katelyn Spivey earned a "superior" in on-site feature writing while Eagle's Tale sports editor Faith Douglass earned "excellence" in sports feature writing. Soaring Wings yearbook editor-in-chief Kaylee Buck won "excellence" in advertising design, and yearbook associate editor Haley Williams earned "honorable mention" in yearbook copy writing. For work submitted prior to the convention, Eagle's Tale associate editor Macy McClish won an "honorable mention" for feature photography, and video editor Cambry King and associate editor Luke Bruce won "honorable mention" in video news story for their story over school safety.
"A lot of us got an award at the convention," Douglass said. "It was cool to see all of our hard work pay off and to see so many journalism programs all coming together for the good of journalism."
"
It was cool to see all of our hard work pay off."
— Faith Douglass, 12
Those competing on-site spent two hours either interviewing and writing their pieces or presenting their finished work.
"We interviewed someone who had started his own foundation to teach kids music production and to DJ, so it was interesting to learn about a new person and the things he had done," Spivey said. "But I had never done an interview where I didn't get a chance to record it and listen to it over and over. If he started talking and you missed that quote, you better ask a question and get another one because that's your only chance to write that story and write it well."
Douglass' competition also involved two live interviews and timed writing.
"I was stressed out about the time management because they talked a little bit more than I expected," Douglass said. "It ended up being fine. One of the bigger deals I was stressed about was having to go print it out and then go back and turn in a copy. You never know when a printer's going to break down. It ended up being fine."
After competing on the first day of the convention, several staffers attended breakout sessions on journalism-related topics.
"
Any skill you could need to be a successful student journalist, they would try and help you learn."
— Katelyn Spivey, 12
"We could go to workshops led by other journalists, and we could learn different aspects of how to become better student journalists," Spivey said. "Some of them were focused on writing. A lot of them focused on different photography techniques. There were some Photoshop techniques. Any skill you could need to be a successful student journalist, they would try and help you learn."
The convention concluded with an award ceremony recognizing award winners with "honorable mention," "excellence" or "superior."
"It was a room full of excitement," Spivey said. "This isn't UIL. There weren't any strings attached. It was just competing because we like to write."
During free time, the group explored the River Walk, the Alamo and Marketplace Square, where they ate at Mi Tierra Cafe.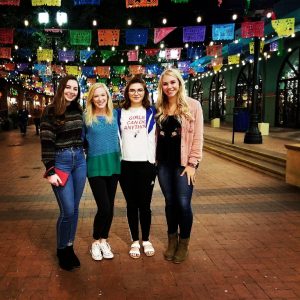 "It's a pretty renowned place to eat in San Antonio," Buck said. "At Mi Tierra, the shops surrounding the restaurant were full of different items, such as dresses or items that had Hispanic culture. The flags for the Day of the Dead were all hung up. It was very festive."
Douglass, who said she hopes to become a sports reporter, said attending the convention reassured her of her career choice.
"I definitely learned a lot, and a lot of good experience came out of it," Douglass said. "I was able to compete under time and also get to see other journalists my age working on the same stuff. Going forward, it's some motivation to keep getting better and doing what I want to do."
Leave a Comment
About the Contributors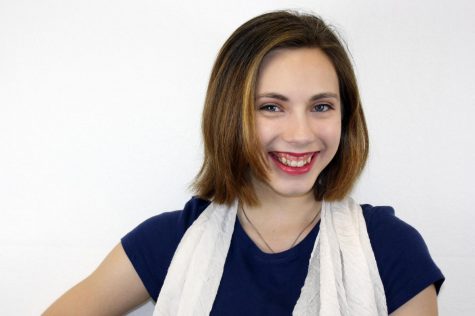 Erin Sheffield, Editor-in-Chief
Hullo! I'm a senior in my third year on staff and my second year as an editor-in-chief. You can catch most of my work in the news and blogs sections. When I'm not around the school with a camera and a press pass, I spend my time in choir, musical, various...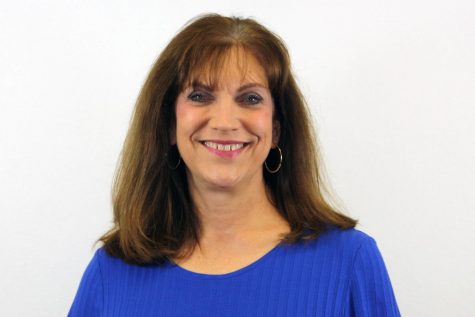 Laura Smith, Adviser
I'm the adviser of the Canyon High newspaper and yearbook staffs, and I love starting my day with this talented staff. We hope you'll join us daily for new content. I'm a graduate of Texas A&M University where I studied Secondary Curriculum and Instruction...