The Eagle's Tale recognized with state Star award, national Pacemaker award
Canyon High School's online newspaper, The Eagle's Tale Online, and 2017 Soaring Wings yearbook, themed "Unexpected Masterpiece," were both nominated for an Interscholastic League Press Conference Star award, with The Eagle's Tale taking home a Silver Star from the ILPC state convention in Austin May 6.
In April, the 2018 newspaper staff won a National Scholastic Press Association Pacemaker award under co-editors-in-chief juniors Erin Sheffield and Katelyn Spivey and senior Jaren Tankersley. The adviser for both the online newspaper and the yearbook is Laura Smith.
"The Star award recognizes the top publications in the state of Texas," Smith said. "It is given by the University Interscholastic League division of journalism."
This is the first time in over a decade both the newspaper and the yearbook have been nominated for the Star award in the same year.
"
When you look at national awards, a large number of the awards are from Texas."
— Laura Smith, Adviser
"Newspaper and yearbook both are extremely competitive in Texas," Smith said. "When you look at national awards, a large number of the awards are from Texas."
When judging the online newspapers, judges look for frequency of publication, quality of writing, quality of photography and other categories.
"One thing I am very proud of my (newspaper) staff this year is frequency of publication," Smith said. "They have put up new content every single day of the school year, sometimes including the days we aren't here at school. That takes a lot of organization, and it takes a lot of team work, last minute scrambles, but mostly a lot of dedication."
While the ILPC Star awards go to the top publications in Texas, the Pacemaker recognizes the best in the nation. The Eagle's Tale Co-Editor-in-Chief Katelyn Spivey said the staff's goals and motivation go beyond awards.
"What we do is inform the public and the school with well written and correct information," editor Spivey said. "The awards are really just icing on the cake."
The 2017 yearbook nominated for the statewide award was created under the direction of editor-in-chief Sarah Nease, associate editors Macy Mitchell, Tucker Fishbacher and photo editor Kylee Khan.
"
The awards are really just icing on the cake."
— Katelyn Spivey, 11
"It was a very unique yearbook," Smith said."It was a very artistic yearbook full of originality. It was also judged on writing, photography, design and a lot of things people probably don't realize go into yearbook."
Most active journalism programs in the state of Texas are affiliated with ILPC. As part of ILPC, members send in products to be evaluated and critiqued.
"I think one thing they really look for in the yearbooks is originality, and not copying other yearbooks," Smith said. "When the staff first came up with the concept, they loved it. Some teachers in a summer workshop tried discouraging the theme but ended up loving it after the book was complete."
Smith said journalism plays a big role in yearbook because there are so many stories which go into the yearbook.
"Solid journalism is important to both yearbook and newspaper, because we have to ensure we are giving accurate information, and we are creating a permanent record of the year for our students," Smith said. "The yearbook is fun to have now, but the reality is in 50 years that is what people will know what went on that year. That is why we have to record it well."
Smith said the goal is not to get an award at the end of every year, and that she never thought both staffs would be nominated in the same year for the Star award.
"Consistency and dedication to excellence on a daily basis has helped our staff rise to this level," Smith said. "If you are striving for excellence, sometimes the awards take care of themselves."
About the Contributors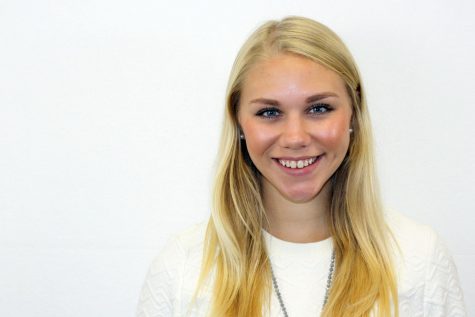 Faith Douglass, Sports Editor
Hey, I'm Faith Douglass! I am a senior this year, and this is my second year in newspaper. I play basketball and run cross country and track. I am in Student Council, Decide to Defy, Fellowship of Christian Athletes, LEAD, National Honor Society and...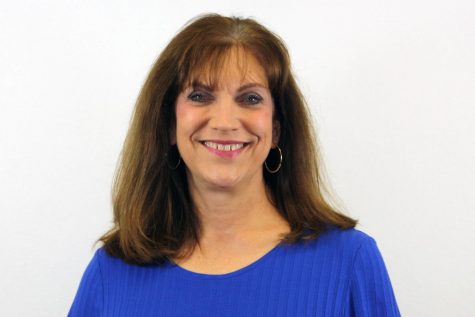 Laura Smith, Adviser
I'm the adviser of the Canyon High newspaper and yearbook staffs, and I love starting my day with this talented staff. We hope you'll join us daily for new content. I'm a graduate of Texas A&M University where I studied Secondary Curriculum and Instruction...