Nursing students pin down certifications
Students participated in a pinning ceremony May 14 to celebrate their achievements in their certified nursing assistant (CNA) class.
Teacher Carrie Guthrie awarded the students with a small golden pin as congratulations for completing the Texas state exam. The test gives the 10 passing students the ability to be employed as a CNAs.
"We practiced skills, and we worked four 10-hour shifts in the nursing home, which was exhausting, but very gratifying," Guthrie said. "My role as their teacher was just to pin them and make it official."
In addition to gaining experience in a nursing home, participants also gain knowledge about CNAs and the work they do.
"Since they're on the lower end of the medical field, people don't realize how much hard work they do," senior Alyssa Guerra said. "They do a lot more than just cleaning and stuff. They make relationships if they do their job correctly.
Students must be in their senior year to join the class, but those who do take part have the opportunity to earn money and skills from the work and hours they put in.
"
It was really gratifying to see all the elderly people appreciate what we were doing for them."
— Alyssa Guerra, 12
"It is a good job," Guerra said. "It's not super great paying, but it's a decent amount of money. Plus, you learn how to work 12-hour shifts, work hard and communicate with people."
Guerra said the class allows for students to learn whether or not they wish to continue to pursue the medical field as their future career.
"People can definitely take the class to see if they want to do something in the medical field or not," Guerra said. "It's a free program, and you get to decide at the end if you want to take the test, so it's good for you. It's a good decision."
Students learned various aspects of being a CNA such as shaving, making beds, how to take blood pressure, and how to feed and bathe people.
"It was hard," Guerra said. "I just liked it because I knew it would pay off in the end. Plus, it was really gratifying to see all the elderly people appreciate what we were doing for them."
About the Contributor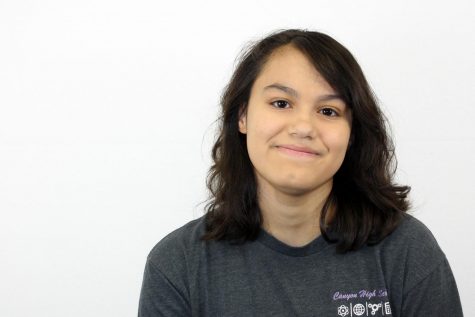 Maryssa Rodriguez, Staff Reporter
Hola! Me llamo Maryssa, and I'm a junior working in my second year as a reporter for The Eagle's Tale. I enjoy drawing, writing and spending time with animals. I'm not only a writer though; in fact, I also like learning new things in subjects such...