Band students compete in solo, ensemble contests
Band students participated in the UIL Solo and Ensemble competition on Feb. 3 at WTAMU. The band earned 20 first divisions for solos and 57 for ensembles.
Due to scheduling, the band lost a week of practice time for solo and ensemble. However, head band director Mike Sheffield said despite the low director-to-student time, the band performed well, and students made up for the lost time.
"Solo and Ensemble contest is a chance for students to work on individual problems and individual music for smaller groups," Sheffield said. "It's the only time they get to do something in that kind of intimate setting they have more control over. It's a chance for them to be the directors, pick their own music and work on something that's not full band or an etude."
The band's next performance will be the Pre-UIL concert March 29. Sheffield said the concert, which will take place in April, is similar to a STAAR test for the band.
"As far as solo and ensemble contests, we're done," Sheffield said. "Now, we transition into our spring season. This is the season where we put together our concert program and learn how to sightread. This is what makes our marching band good."
"
It's one of the best things that makes a band what it is because each student has to pull their weight."
— Mike Sheffield
Sheffield said even with the negative components of competing in Solo and Ensemble, such as expenses and student procrastination, he was incredibly pleased with how the contest went.
"The pros to solo and ensemble are it makes the individual players better, which in turn makes the band better," Sheffield said. "It's one of the best things that makes a band what it is because each student has to pull their weight. There's nobody to hide behind, even in an ensemble."
Sheffield said one of the most improved participants was sophomore and tuba player Drew Mercer.
"Solo and ensemble is pretty fun," Mercer said. "It's a good way to help yourself feel confident about your musical talent if you do good enough."
Music used in Solo and Ensemble differs from etudes, which are used to train a student to improve a particular area and are usually played in other competitions.
"The music in Solo and Ensemble is meant to be entertainment," Sheffield said. "This is meant to be performed for an audience and fun to listen to."
Senior Isaac Rosales, who participated in a solo, ensemble and the jazz band, said he usually chooses music he enjoys for his piece.
"I pick a piece of music I like, because most of the the time, the trombones don't get very good parts in the regular concert band," Rosales said. "It's something I can play that's focused on me. Solo and Ensemble is a way to improve your skills. You have to do everything yourself. It's a stressful experience, but in the end, it's really fun."
"
It's a stressful experience, but in the end, it's really fun."
— Isaac Rosales, 12
The jazz band also competed on Feb. 3 and received a score of one, the highest score available on a scale of one to five, for their performance.
"In the jazz band, we were in a hurry because our drumset didn't get there until last minute," Rosales said. "So we were all stressing out about that, but I think we did very well."
Eighty entries from Canyon High competed in solo and ensemble.
"Band has been a part of my life since my sixth grade year," Rosales said. "It's something I'm good at, and it's where my friend group is. It's important to me because I've always liked it. My favorite thing is all-region and area, but solo and ensemble is great, too."
Solos
Hannah Hamil – 1
Bella Haynes- 1
Macy McClish – 1
Bonnie McKinney- 1
Jewelie Rasmussen- 1
Tobin Brooks- 1
Meghan Brooks- 1
Katharine Clark- 1
Cody Clark- 1
Ian Hughes- 1
Aubyn Nall- 1
Bret Ramirez- 1
Ryan Cox- 1
Jacob Douglas- 1
Ailisa Kelch- 1
Amanda Roberts- 1
Wade House- 1
Gabe Curry- 1
Michael Ann Robinson -1
Natalie Lopez- 1
Ericka Ortiz- 1
Aleah Appel- 1
Caroline Ragland- 1
Talyn Kuster- 1
Isaac Rosales- 1
Adam Soliz- 1
Christopher Hernandez- 1
Thomas Lopez- 1
Travis Roberts- 1
Drew Mercer- 1
Cambry King- 1
Arain Howard- 2
Morgan Howard- 2
Rylee Higgins- 2
Calvin Burns- 2
Jacob Hurst- 2
Koen Lippke- 2
Rebekah Higgins- 2
Aaron Neeley- 2
Coryn Perkul- 2
Trios
Clarinet- Kathryn Gill, Taelyn Ulch, Lily Williams- 1
Euphonium/Baritone- Layne Rakin, Claire Roberts, Hailey Tilley Brown- 2
Miscellaneous Brass- Aaron Neely, Caroline Ragland, Aryana Thompson- 1
Miscellaneous Brass- Cory Robbins, Adam Soliz, Aryana Thompson- 1
Quartets
Flute- Hannah Hamil, Bella Haynes, Macy McClish, Vivianna Morales- 1
Clarinet- Maggie Bell, Calvin Burns, Emma Irlbeck, Taelyn Ulch- 1
Clarinet- Kathryn Gill, Morgan Howard, Emily Ray, Lily Williams- 1
Clarinet- Lacie Danley, Alexis Sanchez, Jayce Simmons, Nicole Thompson- 2
Mixed Clarinet- Maggie Bell, Arain Howard, Emma Irlbeck, Joseph Williams- 1
Saxophone- Nathan Armstrong, Braden Lefevre, Natalie Lopez, Justin Mahan- 1
Saxophone- Luke Bruce, John Flatt, Jacob Hurst, Koen Lippke- 2
Cornet/ Trumpet- Cody Clark, Ian Hughes, Antonio Ortiz, Cory Robbins- 1
Trombone- Keaton Goss, Tony Hoffman, Talynn Kuster, Tanner Mahan- 1
Quintets
Woodwind- Meghan Brooks, Tobin Brooks, Wade House, Bonnie McKinney, Emily Ray- 1
Ensemble
Percussion- Teagen Barnett, Livy Butcher, Elijah Flores, Brooke Mullin, Trysten Ricenbaw, Jackson Wiegand- 1
Percussion- Raegan Higgins, Brecken Huntington, Jarret Johnson, Cambry King, Malachi Kizzar, Jeremy Lawson, Evely Ludington, Charles Neal, Madilyn Rueda- 1
Percussion- Justin Busby, Brennen Copeland, Benjamin Gilbreath, Tony Hernandez, Jadon, Lange, Zachary Olivier, Chandler Price, Timothy Whitaker- 1
Jazz- Nathan Armstrong, Cody Clark, John Flatt, Tony Hoffman, Ian Hughes, Cambry King, Malachi Kizzar, Talyn Kuster, Braden Lefevre, Koen Lippke, Natalie Lopez, Christian McCabe, Aubyn Nall, Antonio Ortiz, Bret Ramirez, Cory Robbins, Michael Ann Robinson, Isaac Rosales, Adam Soliz- 1
Leave a Comment
About the Contributors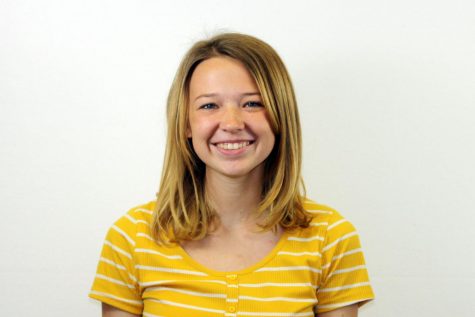 Claire Meyer, Editor-in-Chief
Hi there! My name is Claire Meyer. I am a senior, making this my third year on staff and first as editor-in-chief. When I'm not editing stories in the newsroom, I can be found working at United. In my free time,  I enjoy both drawing and writing fiction...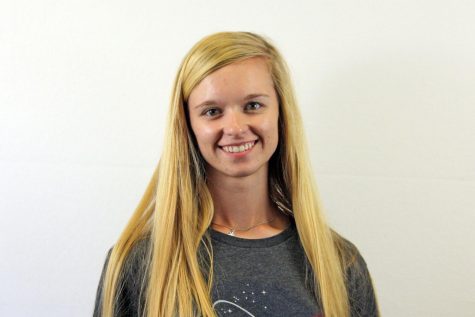 Macy McClish, Editor-in-Chief
Hey! I'm a senior and this will be my third and sadly final year on staff. I am currently one of the three editors-in-chief and the senior drum major for the band. I'm a true coffee addict who loves all the pups. In the rare situation I'm not on the band...