Eagle's Tale soars to Silver Crown award
The Eagle's Tale accepted the Columbia Scholastic Press Association's Silver Crown award March 17 at Columbia University in New York City.
The Columbia Scholastic Press Association is an international student journalism organization. It awarded 250 silver and gold crown awards this year to high school and collegiate newspapers, digital news sites, magazines and yearbooks. Nationally, only 12 high school newspapers published only online earned Crown awards. Fall co-editor-in-chief Callie Boren and associate editor Katelyn Spivey accepted the award during the 2017 ceremony.
"Going up there to get the award was really nerve-wracking," Spivey said. "We were in front of these really huge schools and these amazing programs, and we're just from small town Canyon. It was crazy accepting this award."
"
We always pride ourselves on the quality of our site."
— Codi Bradstreet, 12
The newspaper also earned a CSPA Silver Crown award in 2015.
"It's a national award, so it means our newspaper stood out to high-ranked judges, and they thought we're doing something right," Spivey said. "That makes me feel good, because you put so much work into making sure stories are good and everything goes up on time. It's nice to know our work is being appreciated by other people."
The site had reached 110,329 views for this school year by April 11, an significant increase compared to the 81,188 total views reached by the end of last school year.
"This year, we've done well with updating content every day," editor-in-chief Codi Bradstreet said. "We always pride ourselves on the quality of our site."
The Eagle's Tale was also a 2017 National Scholastic Press Association Pacemaker Award finalist. After being first named as a 2015 finalist, The Eagle's Tale won the Pacemaker Award in 2016. Both national awards focus on recognizing consistent, quality content covering a large variety of topics.
"We try to keep the site well-kept, looking nice and up-to-date with all current events relevant to Canyon High School students," Spivey said. "We have interesting stories we put up, and they're all very well-written."
Although Bradstreet was not present to accept the award, she received a text with pictures from Boren.
"I was so excited," Bradstreet said. "It was all because of every person on this team and even people who contributed last year. It was awesome to know I was part of it and part of the team."
About the Contributors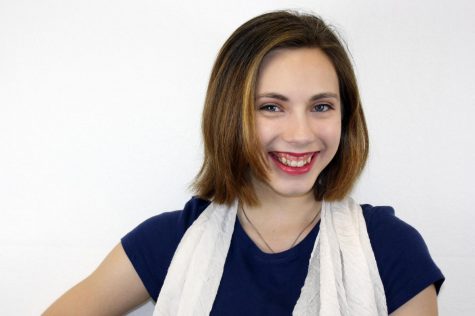 Erin Sheffield, Editor-in-Chief
Hullo! I'm a senior in my third year on staff and my second year as an editor-in-chief. You can catch most of my work in the news and blogs sections. When I'm not around the school with a camera and a press pass, I spend my time in choir, musical, various...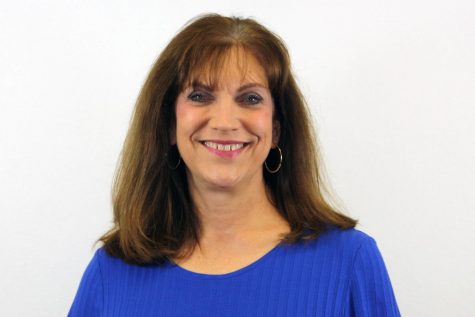 Laura Smith, Adviser
I'm the adviser of the Canyon High newspaper and yearbook staffs, and I love starting my day with this talented staff. We hope you'll join us daily for new content. I'm a graduate of Texas A&M University where I studied Secondary Curriculum and Instruction...