Canyon ISD takes ownership of Kimbrough Memorial Stadium
West Texas A&M University President Walter Wendler announced Friday, Feb. 17 the transfer of ownership of Kimbrough Memorial Stadium from West Texas A&M University to the Canyon Independent School District.
The shift of ownership comes as a result of a new stadium being built on the WTAMU campus. During construction of the new stadium, the WTAMU Buffs will continue to play football at Kimbrough. The CISD board of trustees is currently considering and working on the cost of taking ownership for the stadium.
"It's a transfer of ownership at this point," Superintendent Darryl Flusche said. "Any exchange of funds for that, we'll be working through."
CISD Board of Trustees president Sam Spradlin said Kimbrough Stadium will be a useful benefit to the school district.
"This will be a huge asset to CISD, to have a stadium of this quality," Spradlin said. "Other teams who come to play us from out of this area love the history and the feel of Kimbrough Stadium."
"
This will be a huge asset to CISD, to have a stadium of this quality."
— Sam Spradlin, school board president
Wendler originally approached the school board with the transfer in September, soon after beginning his career at WTAMU.
"He didn't just want to abandon the Kimbrough," Spradlin said. "He wanted to make this a win-win for CISD and the community."
With CISD taking ownership of Kimbrough, both Randall and Canyon High School will continue to play at the stadium indefinitely.
"We didn't know where we would get to play. We didn't know what WT would do with Kimbrough," Principal Tim Gilliland said. "That's the beauty of it all–there's no impact. We're going to keep playing games in the same stadium we've been playing them."
Though ownership of the Kimbrough will allow the school district continued use, it will also bring new responsibilities.
"The ownership of the Kimbrough Memorial Stadium will be transferred to Canyon ISD and so will all responsibilities related to Kimbrough stadium," Flusche said. "Preparation for games, the care and concern of the venue, scoreboards, press box–all those things will be the responsibility of Canyon ISD."
The new WTAMU stadium was originally planned to open in 2018, but Wendler said the opening would more likely come in fall of 2019.
"I slowed the process down to give us due time," Wendler said. "I have witnessed situations where an opening of a facility like this is rushed, and then the maiden voyage turns into a nightmare."
Canyon mayor Quinn Alexander said the transfer of ownership will help preserve the tradition of Kimbrough.
"You want an asset that you can utilize, otherwise it goes into disrepair," Alexander said. "It's called Kimbrough Memorial. There are a lot of memories, a lot of traditions there. There's a heritage there. You don't want to lose your heritage."
Gilliland said owning Kimbrough will allow the school district to make improvements to the stadium.
"Somewhere down the line, Kimbrough will see some improvements," Gilliland said. "When that will happen we don't know, but that's going to be up to Canyon ISD."
Leave a Comment
About the Contributor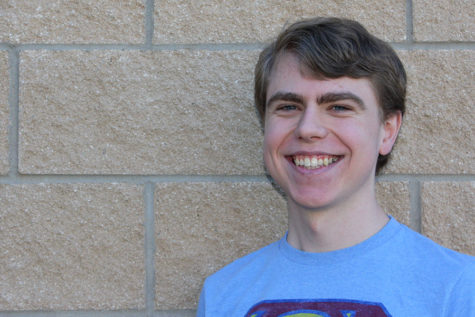 Jaren Tankersley, Co-Editor in Chief
Salutations, I am Jaren Tankersley. I am a senior, and I am very excited to spend my third and final year on the Eagle's Tale staff as Co-Editor-in-Chief. I am vice president of the class of 2018, vice president of our NHS chapter and vice president...