NASA offers out of this world opportunity
High School Aerospace Scholars, offered by NASA, allows current juniors a chance for an all-expense-paid trip to the NASA facilities in Houston. NASA determines eligibility to attend the trip on how well the student performs in physics related modules. Applications for High School Aerospace Scholars are due Oct. 26. 
"
Not many kids get to say they spent a week at NASA working on programs for NASA."
— Tara Sloan, physics teacher
The application requires a letter of recommendation from a science teacher and an admission essay. After a student is accepted, the program assigns a volunteer, usually an engineer or teacher, to assist them with their modules and answer any questions the student might have. The modules last from November to March or April and are then graded and returned to the students with information regarding whether or not the student has been accepted to attend the trip. 
"Students don't even have to be science types," physics teacher Tara Sloan said. "They need all types of kids."
The six-day trip is in June or July, depending on the time slot in which the student chooses to go. Students will complete engineering design challenges with help from NASA mentors and plan a mission to Mars. Participants will also be informed of past, present and future space exploration while touring NASA's facilities.
"Not many kids get to say they spent a week at NASA working on programs for NASA," Sloan said. "It opens a lot of doors for kids as far as connections and something fantastic to have on their resume."
Leave a Comment
About the Contributor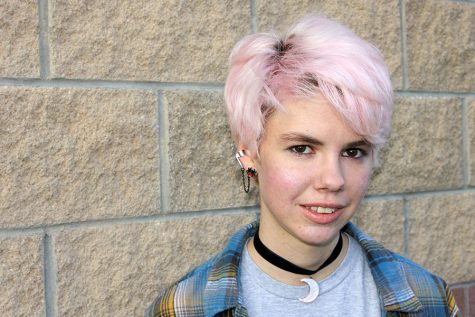 Jamie Abbott, Staff Reporter
Heyo! I am Jamie and this is my first year on staff. I am a junior, and I am very excited for this year. I enjoy reading, creative writing, watching Sailor Moon and listening to K-pop. I invest most of my time in cheesy science-fiction, which includes...