UIL academic competitors compete at district, advance to regional meet
Seventeen students with a total of 21 qualifications will advance to the UIL Regional Academic Meet April 22-23 at Texas Tech University after competing in the District UIL Academic Meet at West Texas A&M University, March 24.
 The journalism and spelling teams each earned first place team awards while the speech and computer science teams earned second place team honors. The Canyon High School academic team placed second in district. UIL coordinator and speech and debate coach Stefanie Rodarte-Suto said she was thrilled with the success of the CHS competitors.
"I think there are lots of benefits of UIL Academics, however I've found that most students are unaware that we even offer this opportunity," Rodarte-Suto said. "UIL Academics offers students who are proficient in a certain academic subject an opportunity to compete and distinguish themselves. These students who place well can also obtain scholarships and statewide recognition."
"
A lot of preparation has to go into this competition in order to be successful."
— Stefanie Rodarte-Suto
Rodarte-Suto said that the success of the students does not come without hard work.
"A lot of preparation has to go into this competition in order to be successful," Rodarte-Suto said. "As the students progress through the contests it becomes more and more difficult to achieve success due to the higher skill levels they have to compete against. The most successful students are able to practice their craft during the day and also make time at home to hone their skills."
Senior Avery Cummings placed first in Ready Writing, marking the first Ready Writing champion at district in several years. Journalism teacher Laura Smith also coaches ready writing.
"I've been practicing as much as possible at my writing, however since I have a two-hour frame to finish my essay, it can be difficult to find the appropriate amount of time," Cummings said. "I would say most of my success is owed to Mrs. Smith. She has taught me nearly all I know and has patiently learned with us about this competition during the past few years."
Rodardte-Suto said she is confident in the student's ability to be successful at the upcoming UIL Regional Contest.
"The student's ultimate goal is to make it to the state competition, and so far they have taken great steps towards that goal," Rodarte-Suto said. "Competing in this takes a lot of effort, energy and commitment to compete at their level and advance on. This is an incredible achievement on their part."
Accounting
6th- Seth Jones
Computer Applications
1st-  Adrianna Jones
Computer Science
4th- Adrianna Jones
5th- Matt Teweleit
6th- Tanner Macklin
Editorial Writing
1st- Tanner Cromeens
2nd- Callie Boren
3rd-  Allison Koontz
Feature Writing
2nd- Erin Westermann
3rd- Sarah Nease
Headline Writing
1st- Erin Westermann
2nd- Callie Boren
3rd- Sarah Mejia
News Writing
1st-  Allison Koontz
2nd- Erin Sheffield
4th- Katelyn Spivey
Informative Speaking
3rd- Kaleigh Rodarte-Suto
6th- Tyler Evans
Lincoln Douglas Debate
2nd- Quade Salazar
Persuasive Speaking
1st- Quade Salazar
5th- Carlee Coggins
Poetry Interpritation
3rd- Cassidy Schultz
Prose Interpritation
2nd- Campell Holt
5th- Carlee Coggins
7th- Kaleigh Rodarte-Suto
Literary Criticism
5th- Mason Mooring
Calculator Applications
4th- Arian Howard
Mathematics
6th- Adam Kendrick
Ready Writing
1st- Avery Cummings
4th- Callie Boren
6th- Jaren Tankersly
Spelling & Vocabulary
1st- Alicia Owen
2nd- Tanner Macklin
3rd- Bailey Huffnagle
5th- Coby Vilgil
Team Rankings
Computer Science- 2nd
Journalism- 1st
Speech- 2nd
Spelling & Vocabulary- 1st
Leave a Comment
About the Writer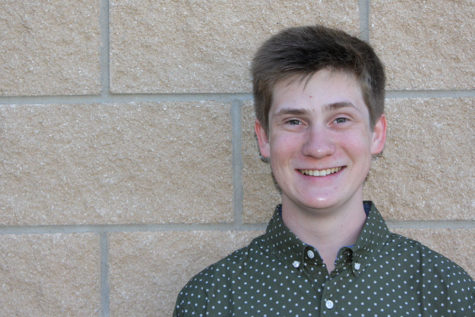 Braden Lefevre, Associate Editor
Hey there! I'm Braden Lefevre, and I am a senior at Canyon High. This is my third and final year to serve as a member of The Eagle's Tale Staff, and I am elated and honored to serve as an associate editor of this stellar publication. I am also the...