Counselor to offer 'FAFSA Night' Thursday, Feb. 25
A "FAFSA Night" will be offered in room 1304 from 5:30 p.m. to 7:30 p.m. Thursday, Feb. 25 on a come and go basis for seniors and their parents to attend.
The purpose of this event is to assist college bound seniors with the Free Application for Federal Student Aid, or FAFSA, and help determine the amount of financial assistance a student can receive from the federal government during his or her time in college. College and career counselor Chris Fant said FAFSA is an important part of college preparation.
"FAFSA isn't a difficult process, however if you haven't done it before, it can be a little confusing, but that's why we are here to help," Fant said. "Many people think that they make too much money to get financial aid, but what they don't know is that they might be able to get work study, the ability to get special jobs on campus or federal loans which have a really good, low interest rate. Many scholarships require a FAFSA report to make sure that you have gotten all the free money you can before they turn around and give you their money."
Fant said to check the school's website for needed items and information for the "FAFSA Night," which include either last year's completed taxes, or this year's W2's, as well as bank account information and any other assets.
"The biggest thing that we can help students with is just getting the process done," Fant said. "There will be plenty of people there ready to help our seniors with this opportunity."
Leave a Comment
About the Contributor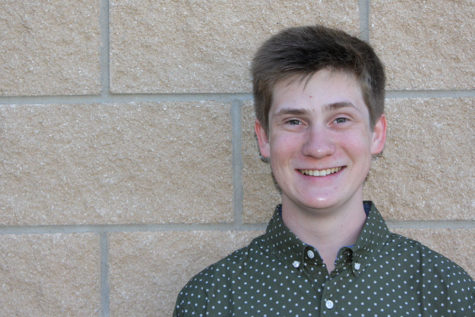 Braden Lefevre, Associate Editor
Hey there! I'm Braden Lefevre, and I am a senior at Canyon High. This is my third and final year to serve as a member of The Eagle's Tale Staff, and I am elated and honored to serve as an associate editor of this stellar publication. I am also the...