Grilling to the top
A wide range of aromas float in the smoke-filled air, heat escapes the grill, diamond-shaped marks cover the face of a perfectly seasoned steak.  Steven Thrasher spends his week-days at school teaching various computer classes and spend his weekends preparing steak at cook-offs within driving distance.
Thrasher has had a cook-off team since May 2010 but dedicated 2021 as a year to focus and compete for more than just fun. While competing Thrasher and his partner, Brian Denney have won many different awards. 
"I have won 13 top 10 [awards], four 3rd places, a second place and a first place," Thrasher said. "Over the history of our team we have earned 30 or 40 total awards."
Thrasher said you need several different pieces of supplies to compete and participate in the cook-offs.
"You need a grill, a box of seasonings, a few other supplies and then you show up," Thrasher said. "It's pretty simple, but there's a lot of travel and preparation that goes into it. You show up on a Saturday morning, choose your steaks, cook them, put them in from 10 a.m. until 3 p.m., and you're done."
When competing in Steak Cook-off Association cook-offs you will cook only rib-eyes, but when competing in other cook-offs, you may have to prepare chicken, ribs, brisket or pulled pork.
"We don't buy the meat," Thrasher said. "When we get to the contest, we draw a number and we choose the steaks in the order that we drew our number so it makes it as fair as possible."
Thrasher said the hard part about grilling competitively is planning and preparing for each cook-off and getting established in the SCA.
"
He's always creating new combinations of spices, rubs, butters and sauces.
— Jennifer Thrasher
"When we started the team it was a way to get friends together and watch some bands play while cooking BBQ," Jennifer Thrasher, Steven's wife said. "After a couple of years he began practicing a lot more and started winning a few categories. After placing second in a SCA event in 2019, he decided to devote 2021 to cooking SCA cook-offs exclusively."
Jennifer Thrasher said Steven Thrasher spends a lot of time at home getting ready and practicing each recipe so that it is perfect.
"We eat a lot of steak and BBQ at home," Jennifer Thrasher said. "He practices the timing, grill marks, seasonings and texture. He's always creating new combinations of spices, rubs, butters and sauces."
The Thrasher family often travels together to different cook-offs but more recently Steven Thrasher may have an apprentice in the making.
"Our son travels with Steven and competes in the kid's cook-off a lot of the time, so when they go together, my daughter and I get to spend time together," Jennifer Thrasher says. "We also have a wedding venue so when Steve is gone and we have a wedding, it can get a bit crazy juggling everything."
Steven Thrasher is currently mentoring students with an interest in participating in high school cook-offs. There will be a new barbecue club at Canyon High School that will consist of students who travel in small teams to compete in various contests. 
"We'll meet once every two weeks or so, talking about barbecue," Steven Thrasher says. "We'll have some demonstrations on how to prepare certain meats and how to cook meats. Within the club if anyone is interested, they can form a traveling team and compete with us when we go to places like Graham, Lamesa or Katy, Texas."
"
It's pretty simple, but there's a lot of travel and preparation that goes into it.
— Steven Thrasher
When announced during homeroom, anyone who is interested in the club can attend the meeting in Steven Thrasher's classroom Room 1304.
"We're going to open it up here in the next week or two," Steven Thrasher says. "We'll have an announcement to invite whoever's interested in it, and we'll start from there. We have about 10 people who have shown interest. We would like to get 15 or 20 total, or more if they're interested."
Jennifer Thrasher said students have a few things to keep in mind before committing to a cooking team.
"Having a BBQ or cook team takes a lot of time and devotion," Jennifer Thrasher says. "It isn't something that you can just throw together and hope it does well.  Every member needs to be dedicated."
Leave a Comment
About the Contributor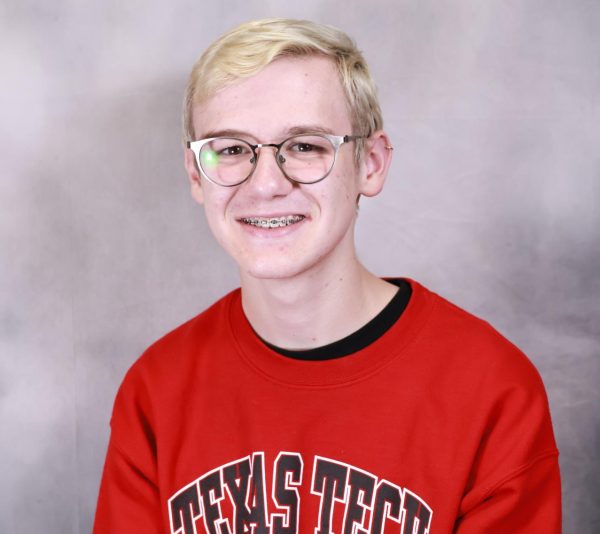 Sean Buck, Editor-in-Chief
Hey y'all, I'm Sean. I'm a senior here on campus and this will be my 4th year to be a part of the journalism department and 3rd year on Eagle's Tale Staff.  I'm very passionate about newspaper and what is published as I see all the work that...