Bookstore opens for business in Canyon
The modest orange shop sits on the city square, inviting all who pass by to enter.  The distinct scent of books, the jingle of door bells and a friendly smile greets customers. A never-ending sea of books stretches out before the customer's eyes. Further back, a wardrobe stands in the corner as a passageway into the children's section. 
Burrowing Owl Books, a family-operated store, opened for business on Jan. 5, providing books of multiple genres. Located on the east side Canyon's city-square, 419 16th Street, next to Sayakomarn's, the shop is open from 10:30 to 7:30, Monday through Saturday. The list of book genres Burrowing Owl Books offers includes non-fiction, young-adult, children, novels, mystery, action, fantasy, science-fiction, classic literature, music and much more. 
"We've done pretty well for the first week," store owner Dallas Bell said. "We think it's going to go well, especially with Palace across the street. We're pleased with the location."
The shop has more than 8,000 books, which the owner and her family collected during the summer.
"
I had a kid tell me a couple days ago 'This is like a dream!"
— Dallas Bell, owner of Burrowing Owl Books
"It's a family affair," Bell said. "My mother has been helping collect this and get it all together. My husband has built all the custom-made shelves and the wardrobe. My kids have even helped with sanding the bookshelves, painting, cleaning books, and getting them picked out."
The wardrobe is inspired by C.S Lewis' novel, "The Lion, The Witch, and The Wardrobe."
"I had a kid tell me a couple days ago 'This is like a dream!'"  Bell said. "It's been fun to watch the kid's expressions and see how they enjoy it. That brings a lot of joy to us."
Most books in the store are used, but the store is expanding its new book section. 
"It's pretty small at this point," Bell said. "We plan on adding to it. As people tell me what they're interested in, I can order that and put them on the shelves."
The books come from all over, such as garage sales, estate sales and even from Bell family members themselves. Bell's dad, who's a journalist, does a lot with writings.
"He does a lot of judging of books, so sometimes I get books from there," Bell said. "We like to be picky, so the quality of our books is very good. We want you to take it home and be happy with the quality of the book. However, at times we will find some great titles, yet it might be written in, but because we don't have those titles and we think someone might need it, we go ahead and get those."
Bell hopes to expand her business by working with the community and building an active collaboration with the school district, as well as with West Texas A&M University.
"We have a passion for books and a love for reading," Bell said. "We just want to bring that to the community. We'd like to offer affordable books, so that folks can come in and find something they can take home."
View Comments (1)
About the Contributor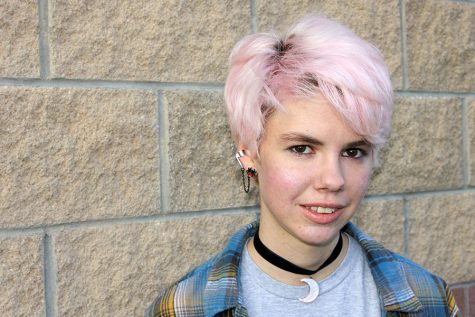 Jamie Abbott, Staff Reporter
Heyo! I am Jamie and this is my first year on staff. I am a junior, and I am very excited for this year. I enjoy reading, creative writing, watching Sailor Moon and listening to K-pop. I invest most of my time in cheesy science-fiction, which includes...