Senior duo to perform in Region Jazz Band
Seniors Ryan Sheffield and Trey Harris will perform in the Region Jazz Band 6:30 p.m. Saturday, March 25 at Amarillo High School.
Sheffield and Harris qualified to play in the band after auditioning on three different jazz etudes they received only a week prior to their try out. Sheffield earned the drum set spot, while Harris earned the part of second chair tenor saxophone. 
"This year I had to play a swing etude, a ballad and a Latin etude," Sheffield said. "Your goal in the audition room is to analyze the style of each of the three etudes and from there use improvisation to make real music. For example, if you have five drum set players auditioning for the spot, the odds are quite high that they will all sound very different."
Harris said he is looking forward to the concert because of the music selection.
"
I enjoy playing jazz because you have the freedom to create in a very special way.
— Trey Harris
"We are playing a Stevie Wonder piece, so it should be a fun concert to play in and listen to," Harris said. "I enjoy playing jazz because you have the freedom to create in a very special way. A lot of the time the whole point of playing jazz is to improvise and turn your thoughts directly into music. Not a lot of things let you do something like that."
Sheffield said he stresses the importance of jazz music in our modern day culture.
"Over the course of time, jazz has evolved and changed to create new styles of music, like rock and pop," Sheffield said. "I think that in the midst of that change, jazz has become more of an old style of music, which is unfortunate since it is incredibly unique. If nothing else, jazz has gotten modern music to where it is today. It's undoubtedly an important part of American culture and should be practiced by some and revered by all."
Leave a Comment
About the Contributor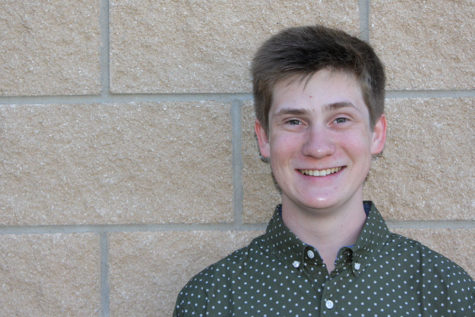 Braden Lefevre, Associate Editor
Hey there! I'm Braden Lefevre, and I am a senior at Canyon High. This is my third and final year to serve as a member of The Eagle's Tale Staff, and I am elated and honored to serve as an associate editor of this stellar publication. I am also the...