Braced for the win
Homecoming king, queen crowned
Hang on for a minute...we're trying to find some more stories you might like.
As the announcer called out the name of the 2016-2017 homecoming queen, her grandfather had to keep her from jumping up and down, not to encourage sportsmanship, but to prevent her from further damaging her broken back.
Senior Daisha Ferrell returned to school just in time for homecoming festivities following a back injury from a car accident earlier in the month. Ferrell was crowned the homecoming queen at the football game Sept. 23. The night before, senior Dakota Puga was crowned the homecoming king during halftime of the powder puff football game.
"
The other candidates had great chances of winning as well."
— Dakota Puga
"The crowning ceremony was fun but suspenseful because Mr. Neighbors took forever to say who won," Puga said. "The other candidates had great chances of winning as well. Really, I wasn't expecting it."
Puga said winning homecoming king means a lot to him because of the many other students in his class, and he hopes it reflects his character.
"I just try to be friendly to everyone I see in the hallways," Puga said. "I really hope that's why I was chosen."
Puga plays on the football and basketball teams and participates in Fellowship of Christian Athletes and Next Level Leadership. Puga said along with keeping him out of trouble, his involvement in sports has also taught him how to act around young kids and adults.
"I have learned that anything I do is seen by everyone in the community," Puga said. "Playing sports gives me a great opportunity to become a role model for the kids that come watch us, and to show what our school stands for."
The homecoming queen was crowned before the football game Sept. 23. Ferrell said all the queen candidates are great people and great friends.
"
I did not know my school loved me so much."
— Daisha Ferrell
"The other candidates looked stunning," Ferrell said. "It was a little nerve-racking being in front of all those people, but we were really supportive of each other."
Ferrell said she was nervous to appear in front of a crowd wearing a back brace, but was overwhelmed by the support she received.
"I didn't know what people's reaction would be to me coming out in a full brace," Ferrell said. "I did not know my school loved me so much. I didn't realize how appreciative I was of them, either."
Ferrell sings in the varsity choir, cheers on the varsity cheerleading squad and participates in American Sign Language activities. Ferrell said her favorite part of high school has been ASL with teacher Traci Prather, as well as choir with director Brandon Farren. She attributes her confidence to her many school activities.
"I am not scared to talk to people anymore," Ferrell said. "I feel more secure in front of people than I used to. I am not afraid to do my own thing now. I am not afraid to overcome obstacles."

About the Contributors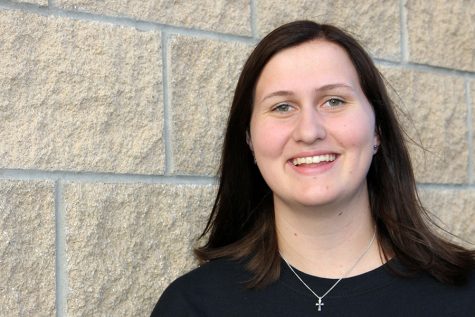 Callie Boren, Fall Co-Editor-in-Chief
Hey! My name is Callie Boren, and I am Co-Editor-in-Chief of the Eagle's Tale. This is my third and final year on staff. I am also the National Honor...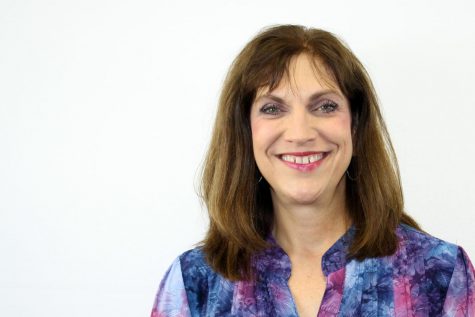 Laura Smith, Adviser
I'm the adviser of the Canyon High newspaper and yearbook staffs, and I love starting my day with this talented staff. We hope you'll join us daily for...