Pokemon GO catches 'em all
Hang on for a minute...we're trying to find some more stories you might like.
Laughter of friends, conversation of the nearest creatures and the greetings of new friends consume the streets as people of all ages stare down at their phones, fascinated with a virtual world found in a physical world.
Niantic Incorporated, an American software development company, released the Android and IPhone game "Pokémon GO" July 6. The app uses actual locations in the player's area to encourage users to be more active and discover the real world through finding Pokémon creatures, Pokéstops and Gyms that help them bypass levels and evolve their game. Freshman Aleah Appel said the game is a great way for the community to connect with one another and discover new places.
"I enjoy it because it is fun to go around Canyon finding different locations that are useful in the game, like statues or historical buildings," Appel said. "I have learned a lot of cool things about Canyon that I did not know before playing the game. Because of its popularity, it is something nearly everyone has in common with each other."
When players begin the game, they create personal avatars to represent them in the game. To find Pokémon creatures on a phone, players must physically walk around and follow the personal avatars, which move with players on a virtual map.
"
I have learned a lot of cool things about Canyon that I did not know before playing the game."
— Aleah Appel, 9
"When you are near a Pokémon, it will show up on your map," senior Gaven Ludington said. "You click it when you see it and then it takes you to your camera. Once you see it, you hold down your finger on the Pokéball and flick it at the Pokémon. If the Pokéball hits the Pokémon, then it goes inside the ball and is usually caught."
At many locations in town, called Pokéstops, players can obtain tools, train and battle to evolve their Pokémon creatures. In gyms, players can choose a team and battle other teams to take the gym and train  Pokémon. Junior Jastin Graves said the craze has reached all age groups to go outside and catch Pokémon.
"This game has influenced the community by getting people out of their houses and walking across town, meeting other people, and making a fun time of their summers," Graves said. "When I was out walking with some of my friends playing the game, we saw an elderly couple on bikes riding around to Pokéstops playing the game as well."
With the game's growing popularity, Appel said it has acquired some problems with the server and safety issues.
"It crashes often due to the number of people playing it at once," Appel said. "Also, if you are not careful, you could injure yourself by not taking notice of your surroundings while catching Pokémon."
"
When I was out walking with some of my friends playing the game, we saw an elderly couple on bikes riding around to Pokéstops playing the game as well."
— Jastin Graves, 11
After seeing a lot of people she knew playing the game around town, sophomore Taryn Glenn said she experienced a sense of nostalgia.
"When I was little, I played this one game on the Nintendo 64 where I would chose Pokémon and like battle against other trainers," Glenn said. "So that brought back some memories."
Ludington said Pokémon GO has turned into a great activity to do when he is hanging out with friends.
"When people hang out, we are always like, 'What do you want to do?'," Ludington said. "It always takes forever to find something to do that you do not have to pay for. Now that Pokémon GO is a thing, it is going to give us all more options on what to do when we are hanging out."

About the Contributors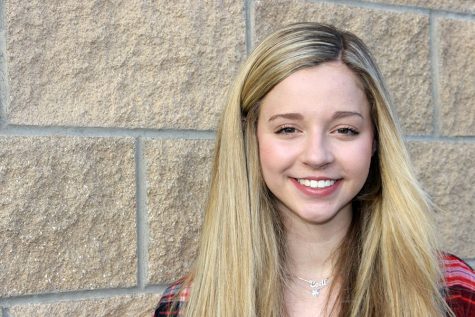 Codi Bradstreet, Editor-in-Chief
Hello! My name is Codi Bradstreet, and I am the Editor-in-Chief of The Eagle's Tale. I am a senior, so this is my last year on staff. I am on the basketball team, I am the senior class publicist, and I am involved in two leadership programs outside of the classroom and, of course, journalism. In my free time I love to nap, read, spend time with my family, listen to music and write. In the future, I would like to major in physical therapy and minor in business. I will deliver the news to the best of my ability and hopefully we can have a great year together.

Callie Boren, Fall Co-Editor-in-Chief
Hey! My name is Callie Boren, and I am Co-Editor-in-Chief of the Eagle's Tale. This is my third and final year on staff. I am also the National Honor Society president, senior class president, an officer in the Chamber Choir, and a member of the UIL journalism team and Quill and Scroll Honor Society. In my free time I enjoy reading anything by C.S. Lewis, singing loudly to anything by Adele, watching musicals, and drinking excessive amounts of sweet tea. Next year I plan to major in communication sciences and disorders on the path to becoming a clinical audiologist. Until then, I look forward to another great year with the Eagle's Tale staff!