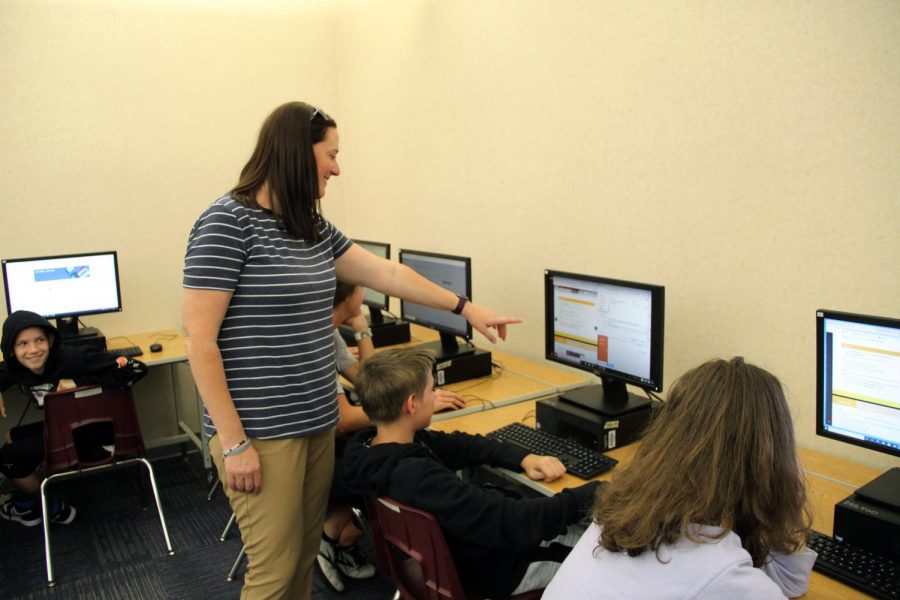 Stephanie Bass
What is something you want the student body to know about you?
I am bringing almost 20 years of real world business experience to the CTE department at Canyon High School.
What is something you enjoy outside of the classroom?
I am a long distance runner and love to workout for fun. I also love to travel the world.
Where are you from? What school did you attend?
I grew up in the Northeast part of the panhandle and graduated from Pampa High School.
Where did you work previously? 
[I worked at] Randall High School for three years, and before that, I was a small business owner in Amarillo.
What brought you to Canyon High School? What made you decide to work here?
Canyon High School has a phenomenal CTE department and I wanted to work with and learn from them.
What are you most looking forward to this school year?
I look forward to learning from my students and teaching them skills they will use in their lifetime. 
Is there a particular message you want your students to always remember?
"Beginnings are scary, endings are usually sad, but it is the middle that counts the most. You need to remember that when you find yourself at the beginning. Just give hope a chance to float up." – Birdee Pruitt, Hope Floats
What impact do you hope to have on your students?
I hope to teach my students skills on the computer that will benefit them in any career they decide on.