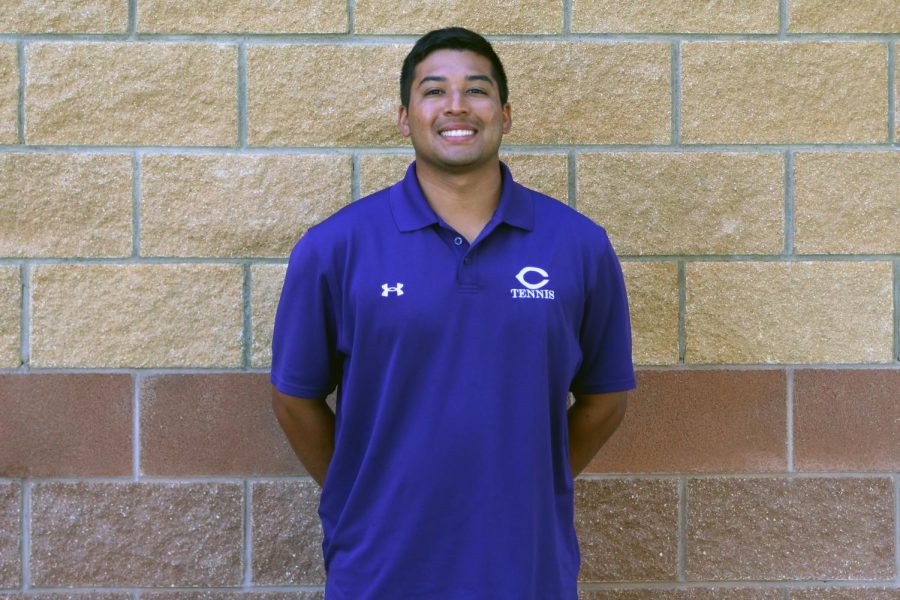 David DeLeon
What is something you want the student body to know about you?
I was born and raised in Canyon, Texas. As a student in high school, I participated in varsity soccer and football. I love this community, and I am excited to be an Eagle again.
What is something you enjoy outside of work?
I love anything sports and food related. If I can combine those with my family, that is even better!
Tell me about your experience coaching.
This is my 6th year coaching. My first five years, I was in Hereford coaching Junior High and Varsity tennis. Last year, we won a team State Championship, the first in school history and the first in the Panhandle in over 15 years.
What brought you to Canyon High School?
This is my home. I take great pride in being from Canyon and giving back to the community I was raised in.
Alongside coaching, what class will you be teaching?
I am teaching three sections of algebra. I am looking forward to the challenge of teaching older students and new material to those students.
What are you most looking forward to this school year?
I am excited to support the Eagles in everything that we do.
What are your goals for the upcoming school year?
I hope that my tennis team competes for a regional championship and in the spring we qualify some people for the state tournament.
Do you have a favorite motto or saying?
"Keep it real and keep it right."
What impact do you hope to have on your athletes?
I want them to look back in 5-10 years and say, "man, I loved high school tennis and miss it dearly because of the positive experiences that we had."
Do you have any last thoughts that you want to share with the student body?
Y'all are in one of the greatest places to go to high school. Take advantage of your resources and have a great time!