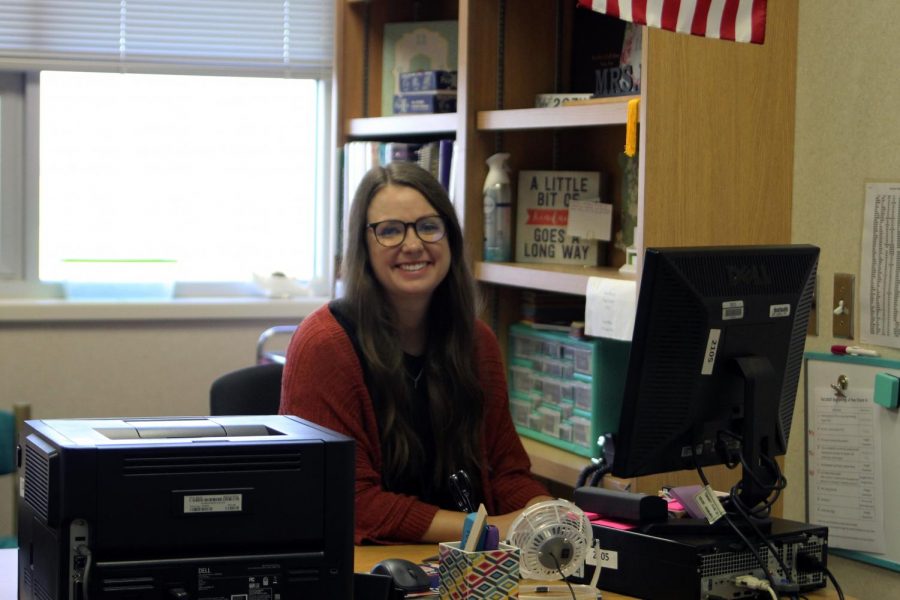 Kelsey Ray
What is something you want the student body to know about you?
I may have started out as a Randall Raider, but I am so excited to be at Canyon High this year! I am passionate about teaching and helping my students be the best they can be.
What is something you enjoy outside of the classroom?
I am an avid reader! I love to read fantasy, young adult fiction, and thrillers. My husband and I love to hike and spend lots of our time in Palo Duro Canyon. I also like to run, and I am currently training for a half marathon.
Where are you from?
I grew up in Liberal, KS and I graduated from Liberal High School in 2010. I attended college at West Texas A&M University and obtained my bachelor's degree in mathematics. I graduated from WTAMU in December of 2014.
Where did you work previously? 
I have always been a teacher! I actually never thought I wanted to teach when I was growing up, but I decided to become a teacher when I went to college. I previously worked at Randall High School. I was at Randall for 7 years, and I taught Algebra 1 and Algebra 2 during my time there.
What brought you to Canyon High School?
I live in Canyon and have always wanted to teach in the community I live in. When I heard about the job opening, I decided to apply for a transfer. Leaving Randall was hard, but I am excited to be at CHS!
What are you most looking forward to this school year?
I am looking forward to getting to know my students and the staff at CHS. Everyone has been so welcoming and helpful! I am teaching Honors Algebra 2, which I have never taught before. I am excited to challenge my students and help them be the best they can be! 
Is there a particular message you want your students to always remember?
Learn for a lifetime, don't just memorize for a moment. I want my students to truly learn the material in my class instead of just memorizing it. Algebra 2 skills are extremely important in upper-level math classes, and I want to help my students build a solid foundation of Algebra knowledge before they go into those upper-level courses. I always hope that my students remember me as a teacher who challenged them to be their very best, while also having fun in class!
Do you have any last thoughts that you want to share with the student body?
Participate in class, do your best to learn the material in all of your classes and find a way to get involved! Getting involved in school will make your high school experience better!