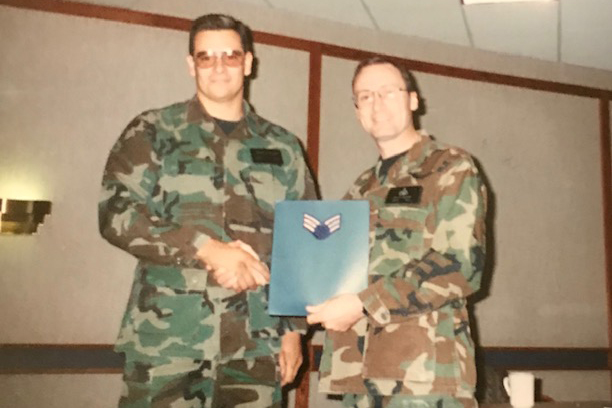 Senior Airman Robert Salazar
Name: Senior Airman Robert Salazar
Military Branch: United States Air Force
Dates of Service: 1993-1997
---
Q: What led you to serve in the military, and why did you ultimately decide to s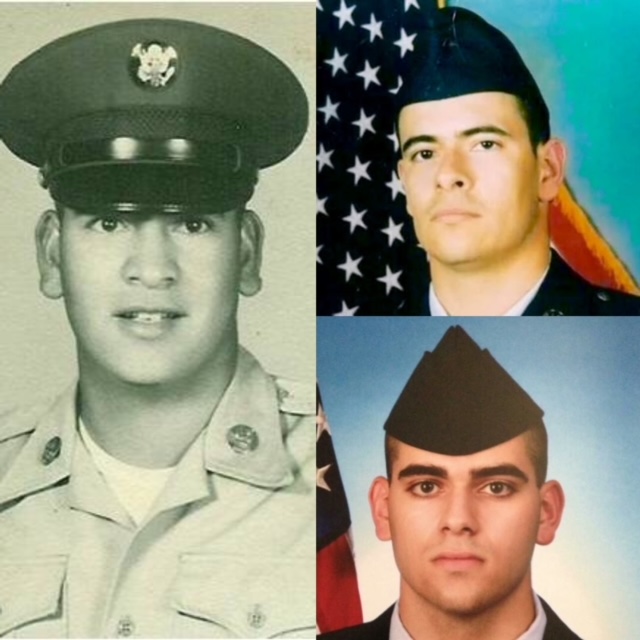 erve?
A: It's kind of a family tradition, my dad was in the army and I wanted to serve my country.
---
Q: What is your rank, and where did you serve?
A: Senior Airman, E4. I was stationed at Canon, and then I went to other places from there. 
---
Q: How long did you serve?
A: Just four years.
---
Q: Describe the most memorable moment from your service.
A: Anytime I got a call. There were a lot of things going on, and you could watch the news and see a world event and know you were going to get a call. It was pretty exciting, actually. 
---
Q: What was it like to serve?
A: I loved it; it was great. I really enjoyed it. When I got back from deployment and my kids didn't know me, I thought it was time to get out. I would have liked to stay longer; it was really good.
---
Q: What is the most significant thing you learned while serving?
A: I was already a mechanic, so I had the chance to hone my skills. I w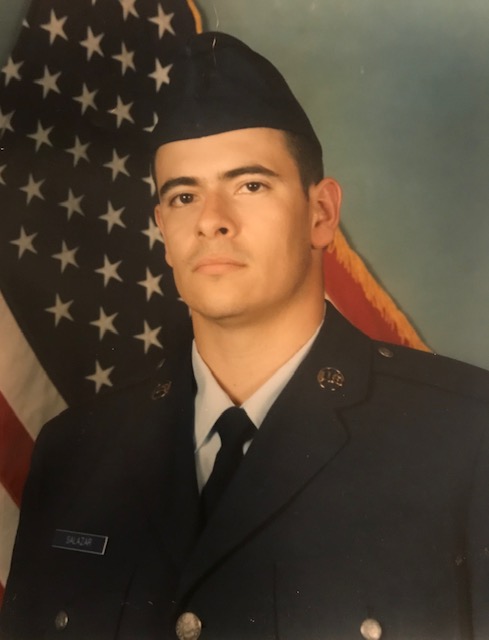 orked on runway equipment in the air force.
The world-travel part of it and going places; meeting new people. 
---
Q: How did your time in service impact your life?
A: It's changed the way that I look at things-very patriotic. I always understood how we were a free society, but it just made me appreciate it a little bit more. It's with me every day, it's just part of me now. 
---
Q: What does Veterans Day mean to you?
A: It's just a chance to sit back, kind of reflect, go over what you did and really think about others' contributions. People went to Vietnam, Korea, places like that. I just think about all of that on Veterans Day.
---
Q: What advice do you have for those who are considering enlisting?
A: If it's a young person, I say make sure you talk to your family, but I encourage it. I think it's a good decision. It helps you get your foot in the door of life. I think it's a good thing to do. 
---
Q: Is there anything you would like to add about your time serving, your experiences while serving or how it has impacted you?
A: Not specifically, just that I enjoyed the whole four years. I met good people, I got to go a few places and I don't have a bad thing to say about it, it was really good.