A welcome change
Editor-in-Chief reflects on move to public school
While growing up, my parents always told me to try new things. The advice became an unceasing part of my life; a constant pull out of the comfort zone I loved deeply. Every time I tried whatever it was they suggested, I ended up liking it more than I wanted to admit.
At the beginning of fourth grade, my parents decided to transfer me to a small private school in Amarillo. Previously, I had been going to a public elementary school in Canyon, but the large number of people around me was overwhelming. When I began school at St. Marys, I immediately loved the environment I was in and made close friendships with the small group I called my classmates. 
"
A change was in store, and I turned to Canyon High."
— Hannah Backus, Editor-in-Chief
From there, I went to Ascension Academy for 6th, 7th and 8th grade with a few of those close friends. I became extremely used to having just 26 in my entire grade, 10-15 in my classes and my small group of seven friends. I saw the same people in every class, had the same teachers for consecutive years and rarely got to meet anybody new.
As we made our way through middle school, that already small number became even smaller. Friends and classmates left to do other things and take on new adventures at different public schools. Soon, I began to feel like I should do the same. My decision was made clear when my best friend was leaving Ascension to move to Michigan. A change was in store, and I turned to Canyon High.
To say my first day of school was daunting is an understatement. Let me remind you, my previous class had a total of 26 people in it. I stepped into a crowd of hundreds, with each person talking and rushing to meet friends. I barely knew anyone, nor did I know how to navigate through the school building. After that first day, I promised myself I would do anything I could to get back to my old school.
"
I clung to the things I found happiness in, and along the way, I made lasting memories."
— Hannah Backus, Editor-in-Chief
My mom, however, made me stay for at least a week. "Give it a try," she said. "It'll only get better." I hate to admit she was right, but after a few tough days, I ended up finding a place at Canyon High, and I now find joy in my school day. I met new people, I tried new things I would have once turned down and I became a little more outgoing. Most importantly, I found something that I love: newspaper. I clung to the things I found happiness in, and along the way, I made lasting memories. 
There are very few people who actually welcome change. It's scary to do something new or break out of your comfort zone. But sometimes, those small steps can lead to huge success and an even brighter future. Whether it's trying a new extracurricular activity or facing a move to a new town, don't let the fear of something going wrong keep you from realizing what might go right. You may be surprised at the new discovery of something you love.
About the Contributors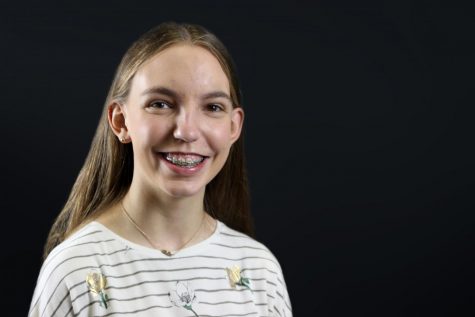 Hannah Backus, Editor-in-Chief
Hello, everyone! My name is Hannah Backus, and I am a junior. This will be my second year on staff, and I am thrilled to be serving Canyon High as one of three editors-in-chief. When I'm not editing or reporting, you can find me reading, learning new...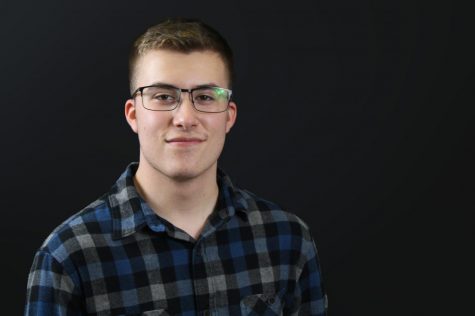 Blake Loria, Editor-in-Chief
Howdy! I'm Blake Loria, and I want to pursue a career in journalism, so I am honored to be serving as editor-in-chief for my third and final year on staff. As a senior, I am quite involved around Canyon High, so when I am not editing or practicing for...