A step in time
Technician earns lead role in all-school musical
Hang on for a minute...we're trying to find some more stories you might like.
The students sitting in the audience of the dimly lit auditorium burst into a chant, a single name which echoes throughout the area with surprising clarity. The boy climbs the stairs to the well-used stage and stands squarely in the middle, underneath the spotlight, somewhere he was never planning to be.
After being a sound technician all his previous years of high school, senior Levi Wilkins auditioned for the all-school musical and earned the male lead, Bert, in the all-school musical, "Mary Poppins."
"The guys were finished with their auditions, and I was just sitting there," Wilkins said. "Our instructor asked if there was anyone else who needed to go, and everyone started chanting my name. I was like, 'I might as well go up there and sing for fun.'"
Students with callbacks performed in the auditorium Aug. 28, the day after the initial auditions.
"
I did not expect to get the lead role, but I guess it all paid off."
— Levi Wilkins, 12
"I showed up to the callback, and they said I had one of the best auditions for dancing, singing and acting," Wilkins said. "I did not expect to get the lead role, but I guess it all paid off. I'm really excited."
Wilkins said he feels his and Bert's personalities align, as Bert is a free-spirited, fun guy to be around and the light of the party.
"Bert is a chimney sweep," director of the musical Kylie Howell said. "He's kind of a working-class guy. He's really friendly, and he and Mary Poppins have a long-standing friendship. He's got a London swagger to him that's really fun."
Rehearsals began Tuesday, Sept. 4, and choreography for one of Bert's musical numbers, "Step in Time," was introduced the following week.
"I had no idea he was going to audition until the actual day of," Howell said. "I had never really seen Levi perform like that before, so it was really cool to see him do that."
The musical will begin performances Nov. 15-18, with a matinee on the final day.
"It's kind of shocking, because I never expected to have a lead role in musical," Wilkins said. "I've always been a tech. I've always been safe there. To go out of my comfort zone and try something new is amazing."
"
To go out of my comfort zone and try something new is amazing."
— Levi Wilkins, 12
Wilkins said deep down he wanted a lead role but was going to be content with any part he received.
"There is a lot of listening and observing you have to do while the show is going," Wilkins said. "You have know when your cues are and get them right on time. This year, I expect musical to be very different. There is a lot more I have to put into it–not just tech and observing, but also memorizing lines, songs and staging."
Wilkins said he was in a state of disbelief when he first saw the cast list.
"My heart dropped, and I couldn't hide my excitement," Wilkins said. "I started to run and jump while congratulating others around me. I am super excited for this new opportunity, and I can't wait to work with this amazing cast."
Wilkins said although he did not intend to try out and was peer pressured into auditioning, it turned out to be a great experience.
"I would just push people to go out of their comfort zone and do what they love," Wilkins said. "Show who you are, and be brave. It pays off."

About the Contributors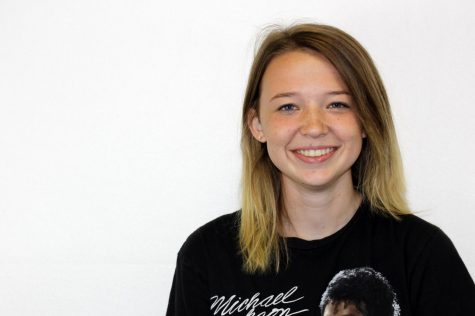 Claire Meyer, Associate Editor
Hey hey! I'm Claire Meyer, a junior. I am thrilled to be returning to The Eagle's Tale as associate editor. When I'm not practicing for UIL academics...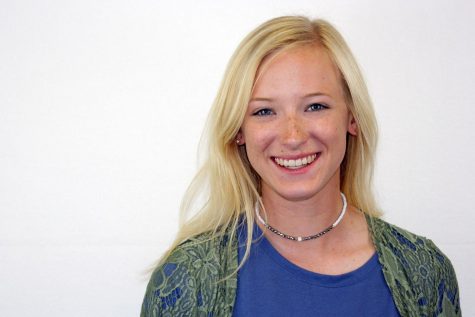 Katelyn Spivey, Editor-in-Chief
Hi there! I am a senior, and this is my third year on staff and second as editor-in-chief. I am choir president and a member of the varsity and show choirs,...