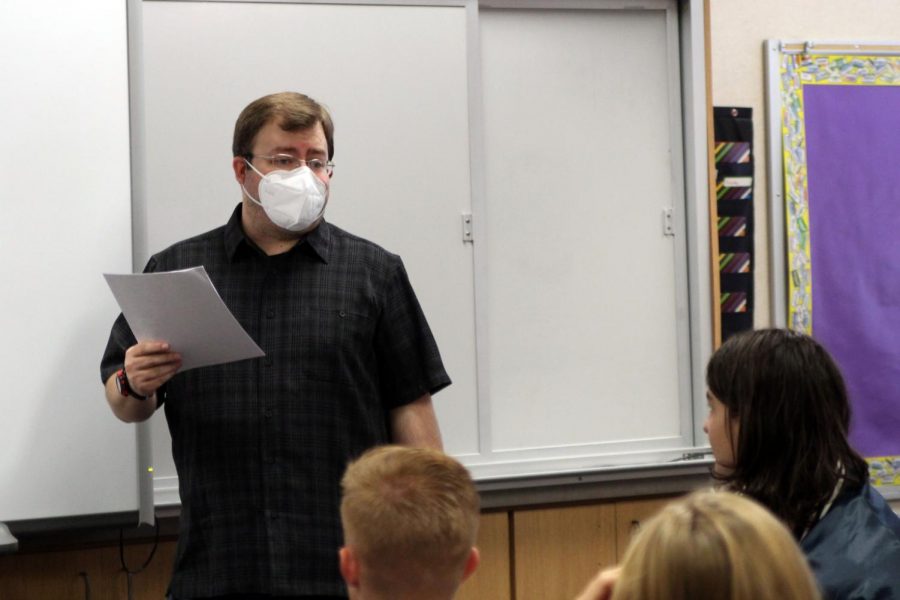 Hannah Backus
What is something you want the student body to know about you?
I was born in Canyon, when it used to have a small hospital. I have lived here all my life and attended Randall High School. I'm excited to start work at Canyon High, and I'm looking forward to meeting my students and fellow teachers. I think I have a good sense of humor, but I really don't and the students are going to have to deal with that.
What do you enjoy outside of the classroom?
I like to read a lot. I'm not too picky about what genre I read as long as I find it interesting. I also like to play video games, and I'm eclectic when it comes to what kind of games I play. I'm also a movie fan and watch and buy way too many movies.
Where did you work previously? 
This will be my first year as a teacher. I have been working as a sub for CISD for the past several years. I have mainly subbed at Randall with several long-term subbing positions. I have also subbed at Canyon High, Canyon Jr. High and Greenways. I have enjoyed my time working as a sub for CISD. I have met a lot of great people and students on various campuses. I was hoping to find a full time job within the district if at all possible. I got lucky that a job opened up at Canyon High this summer.
What are you most looking forward to this school year?
I'm excited about the sense of community within the school. I am excited to meet my students and start building relationships with them. I am also looking forward to meeting my fellow teachers and getting to know them and work with them. I've heard great things about the faculty and student body, and I'm looking forward to interacting with everyone. Plus, it is a beautiful campus.
How have you started preparing for the school year?
I have met with Coach Johnson and he has been a tremendous help. I have started getting my classroom set up, and I have attended the first year teaching academy. I've started reading up on world history, government, and economics to refresh the subjects in my mind.
Do you have a favorite classroom motto or saying? Is there a particular message you want your students to always remember?
I don't know if I have a favorite classroom motto or saying, but something I did last year during a long-term subbing assignment was introduce a new slang term each week. The students seemed to find it fun. I used words like jive turkey, hippy, dawg, etc. The message I'd like my students to remember is to always take a chance. They might fail, but they might not. Even if they do fail, they learn something from that failure and try again.
What impact do you hope to have on your students?
I hope my love of history rubs off on them. If not, I'm hoping they come away with good critical thinking skills and maybe a better understanding of how the world works. I also hope they realize that my door is always (metaphorically) open and that they can come to me if they are having trouble. I'm happy to be working at Canyon High and I am ready to get started and meet everyone.