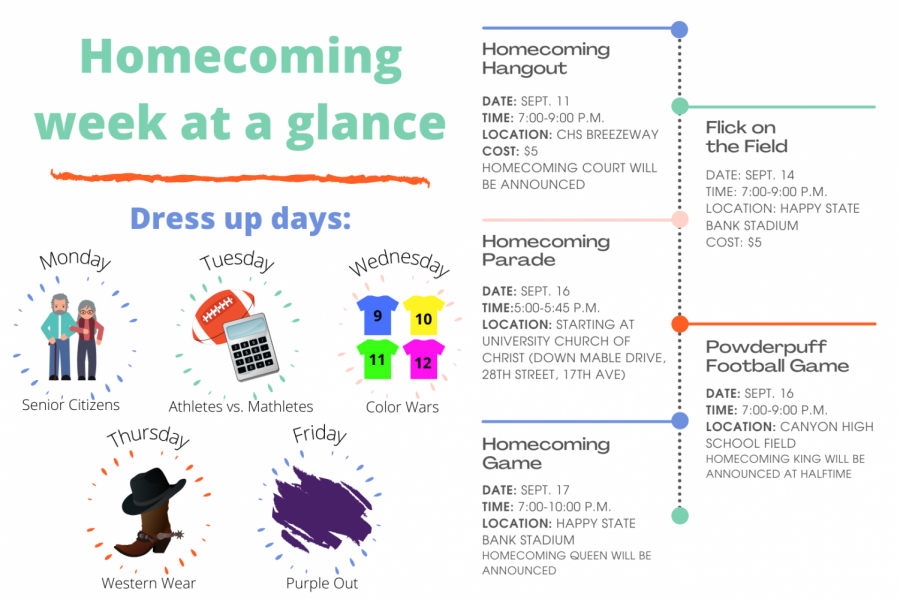 Students have the opportunity to attend several homecoming events Sept. 11-17. The festivities begin with the Homecoming Hangout on Saturday, Sept. 11. The hangout will take place in the breezeway from 7-9 p.m. and will include music, concessions, inflatables and yard games.
"I think it's a great opportunity to get involved in the school, meet new people and show school spirit," senior Andi Wilcox said. "It kicks off all of the fun events we have planned for homecoming week. I think it gives students a little bit of a taste of what the week's going to be like."
"I hope it brings a lot of our student body together, and builds their school spirit," Wilcox said. "Just come to have fun and be appropriate. It is still a school function."
The festivities will continue with Flick on the field Tuesday, Sept. 14 from 7-9 p.m. Students can currently vote between movies in their grade level google classroom.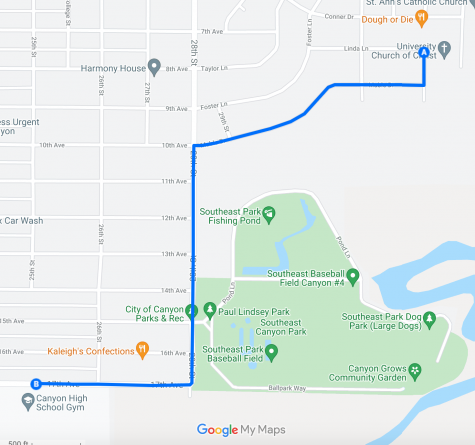 "They'll have it [the movie] up on the big screen," Wilcox said. "Everyone can bring blankets and chairs and sit out on the field with their friends and watch the movie. They're going to open up the upstairs balcony area where you can have snacks, so nothing gets on the field."
The homecoming parade will be on Thursday, Sept. 16 at 5 p.m., starting at the University Church of Christ and ending at the high school for the powder puff game from 7-9 p.m.
"We'll start sending out flyers to the elementary and middle schools next week," Student Council sponsor Hayden Blankenship said. "Any club, organization or activity that wants to be in it can participate as well. If they want to reach out to me, send me an email."
Following the parade, The Soaring Pride Band will be selling hamburgers for $7 in the CHS parking lot.
"It's a great place for family," Blankenship said. "There will be a lot of kids there. The whole point of it is to celebrate what our student body is doing and the return of the football team after their first away game. There'll be free candy, we'll hang out, and we'll have a good time."