Canyon HS Key Club named a top 25 club at convention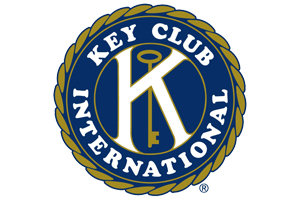 [Dallas, Tex. – April 14, 2012] – The Key Club at Canyon High School was recognized as the top 23rd club in Key Club International's Texas-Oklahoma District at District Convention, held at the Sheraton Downtown in Dallas April 12-15.  Key Club International's Texas-Oklahoma District includes 310 individual clubs with over14,000 students, placing the CHS Key Club in the top 10 percent of clubs in Texas and Oklahoma.  The CHS Key Club also earned a recognition patch for their work raising funds for Kiwanis International's ELIMINATE Project, which seeks to eliminate maternal-neonatal tetanus worldwide by 2015.
Key Clubs in the Texas-Oklahoma District are ranked using information from monthly reports submitted by club secretaries for the past year, which summarize all of the club's activity.  Points are awarded for service project hours, meeting attendance, socials, fundraisers, activities with other Key Clubs and Kiwanis-family clubs, and club publicity.  The more involved a club is, the better its overall ranking will be.
Key Clubs are a part of Kiwanis International and are the high school counterpart to Kiwanis Clubs.  The emphasis at the Canyon HS Key Club is "Leadership Through Service" and the Key Club has been active in several community service projects during the last year, including the ELIMINATE project, coordinating student/faculty blood drives at Canyon HS, an ongoing paper recycling effort at Canyon HS, and providing monthly meals at the Ronald McDonald House of Amarillo.  The CHS Key Club is sponsored by the Canyon-Palo Duro Kiwanis Club.
Leave a Comment