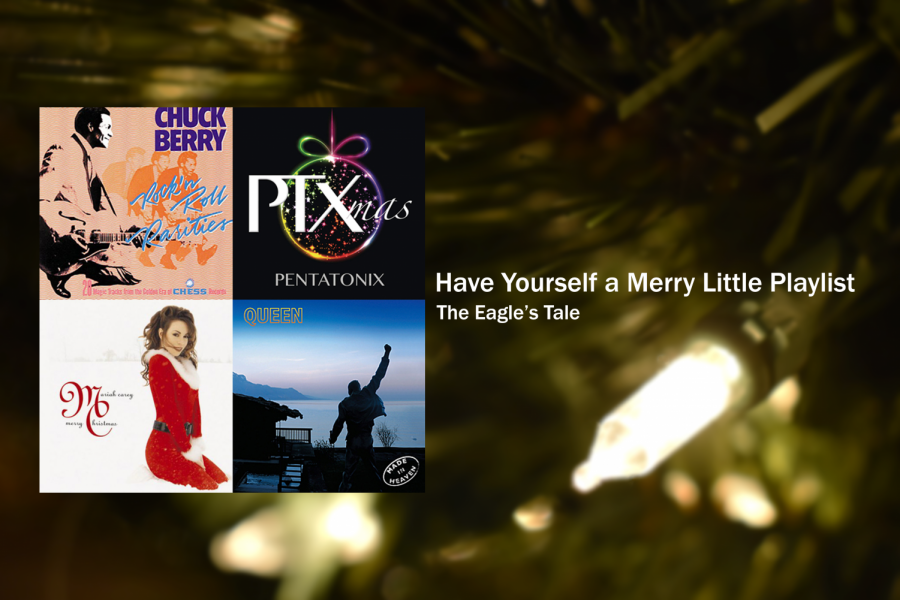 Graphic Illustration by Blake Loria
As the temperature lows, Christmas lights and tree ornaments rise. The fireplace roars with embers of joy and comfort, and hot chocolate fills the room with a nostalgic holiday smell. To complete the festivities, a playlist of classic and newer holiday songs and melodies plays in the background.
This Christmas, The Eagle's Tale gives the gift of music to our readers; a mix of wonderfully classic songs with a blend of hidden gems to listen to, whether decorating the home for the holidays with family or sitting alone capturing some Christmas cheer. All songs can be streamed on our Spotify playlist and our YouTube playlist for those without a Spotify account.
Additionally, students can enter a giveaway for a stocking stuffer by following our Instagram (@eaglestaleeds) and commenting which Christmas song is the participant's favorite on the giveaway post. For an additional three entries, participants may share the original post on their personal story, tagging @eaglestaleeds. If @eaglestaleeds is not tagged, no additional entries will be recorded. The winner will be announced Friday, Dec. 11 at 9 a.m. on our Instagram and will receive their prize during homeroom.