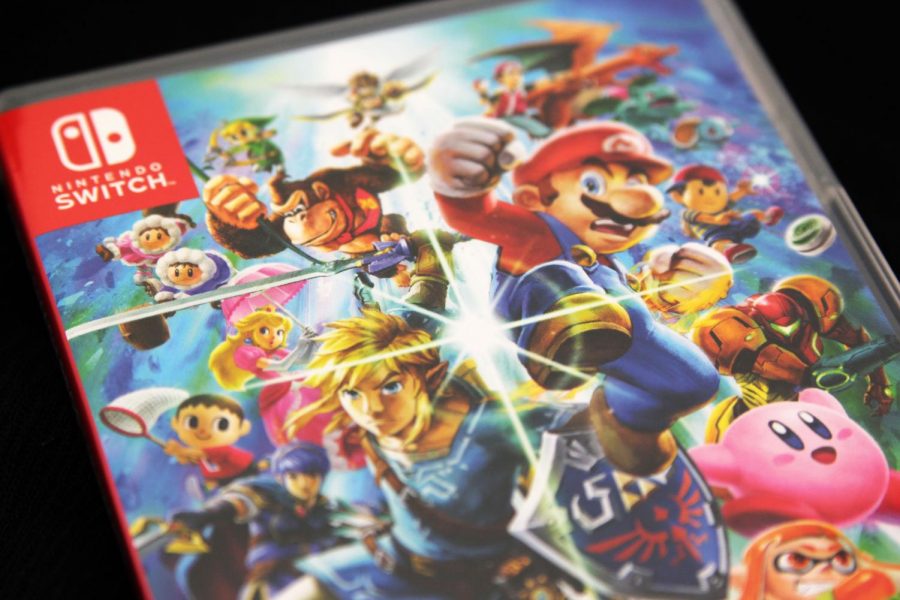 Claire Meyer
From the concept alone, titles like the Super Smash Brothers series should not work, at least not as well as it did. Having Nintendo's poster-boys battle it out to see who's the best? It sounds like a crazy fever dream, but somehow game director Masahiro Sakurai was able to pull it off, making it one of Nintendo's most profitable and beloved franchises to date. On Dec. 7, 2018, Nintendo released its newest installment, "Super Smash Bros. Ultimate."
It was announced earlier this year in the March 8, 2018 Nintendo Direct. The Direct ended this announcement with a promise that the game would come out this year. The internet went crazy, memes started showing up everywhere (that's how I found out about it), and in the months that followed, I couldn't help but get more excited.
At this year's Electronic Entertainment Expo (E3), Nintendo focused almost all their time on the new game. I remember watching it in my room waiting to see what characters would be in it. I anxiously waited the news when I saw the words, "Everyone is Here" boldly place themselves on the screen. The screen then began showing me that every character that had ever been in one of the games was now playable, even the downloadable characters from the last game. Accompanied by the orchestral theme of the game, my heart flew out of my chest. I was ecstatic.
In August, Nintendo announced new characters like Dark Samus from the "Metroid" series and Simon Belmont from the "Castlevania" series. In September they announced Isabelle from "Animal Crossing: New Leaf." In November, they announced the final two characters, Ken from the "Street Fighter" series and Incineroar from the "Pokemon" series.
The stage was set. The night of its release, Dec. 6, 2018, the Video Game Awards were held. Catching fans off guard, Nintendo announced its first character for the first DLC (Downloadable Content) pack. The words appeared, "Take Your Heart" on screen, and I lost it. My mind was blown, because I knew right then the identity of the character: Joker from the game "Persona 5," which happens to be my favorite game. I couldn't contain my excitement. I posted it to social media. I was texting friends. I even called someone to tell them the news.
With the release of the game, "Super Smash Bros. Ultimate" looks to bring more fun and excitement to players all over the world. As video games biggest crossover, Ultimate truly has something for everyone.