Wolfgang Puck's Five Sixty proves sky's the limit
Standing tall upon the heights of excellent service, delectable Asian cuisine and the fiftieth floor of the 560-foot Reunion Tower, Wolfgang Puck's Five Sixty offers an impressive and highly memorable dining experience for those with a taste for the finer things Dallas has to offer.
Wolfgang Puck's Five Sixty is open from 5 to 10 p.m. Sunday through Thursday and is open from 5 to 11 p.m. on Friday and Saturday. The restaurant operates with an upscale dress code, however, management shows leniency in this regard during summer. Prices range from $16 to $58, so guests should be prepared to pay a significant bill.
Perhaps the greatest aspect of the Five Sixty is the ingenuitive ambience. The establishment is reminiscent of an Asian night club with a cool, gray color scheme combined with beautiful wood accents in the furniture and bars. Couches and chairs are placed throughout the restaurant in order to create a more relaxed atmosphere.
Undoubtedly, the greatest contributor to the atmosphere of the Five Sixty is the soaring, 360-degree view of the breathtaking city of Dallas. As unique as this view is, some guests may find it disorienting or even nauseating. Coupled with the fact that the entire restaurant is constantly rotating, some guests will likely find simply being in the establishment to be a sickening and challenging experience.
"
Perhaps the greatest aspect of the Five Sixty is the ingenuitive ambience.
— Braden Lefevre
Being an upper class and therefore costly establishment, the Five Sixty offers exceptional service. Waiting staff and bartenders are both friendly and informative while not being intrusive. Management is also professional in all actions while being welcoming and warm. Orders are brought out in a timely manner and the restaurant is clearly sanitary in all facilities.
Wolfgang Puck's Five Sixty flaunts several unique and refreshing alcoholic and nonalcoholic beverages, one of which is blackberry lemonade. This drink is both sweet and tangy, therefore serving as a promising start to an excellent meal. The first dish I had the pleasure of tasting was the "Tamarind Glazed Baby Back Ribs." This delightful appetizer was glazed with black bean dust and a sweet cilantro sauce. The meat upon these ribs effortlessly fell from the bone and provided a savory, juicy sample of delicious beef. This appetizer cost $17, however I believe it was well worth the price.
Next, I dined upon the "Smoked Texas Wagyu Brisket Potstickers." This $16 dish was made with a touch of brisket, dried cherries, black vinegar and chili oil. This was hands down my favorite dish due to the delicious flavor of hearty brisket colliding with sweet cherries and vinegar.
Following the trip to heaven my taste buds embarked upon alongside the pot stickers, I ate a few of the "Tempura Green Beans." This quaint food reminded me of french fries with an Asian twist. They were both salty and delightfully greasy. Finally, I finished my dining experience with the "Peanut Butter Crunch Bars." These chocolate cubes of goodness included frozen peanut butter filling and fudge. In short, they were delightfully delectable, but also incredibly rich.
Wolfgang Puck's Five Sixty offers a gorgeous view quality and contemporary versions of Asian dishes, delicious tastes of Texas cuisine and a memorable dining experience. Although it is costly, this restaurant shines as a high point of the City of Dallas in terms of height by feet and dining experiences.
This review was rated superior and written on-site at the fall 2017 JEA/NSPA High School Journalism Convention where the food reviewed was provided by the Five Sixty.
Leave a Comment
About the Contributors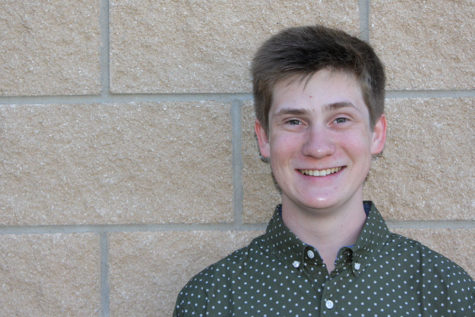 Braden Lefevre, Associate Editor
Hey there! I'm Braden Lefevre, and I am a senior at Canyon High. This is my third and final year to serve as a member of The Eagle's Tale Staff, and I am elated and honored to serve as an associate editor of this stellar publication. I am also the...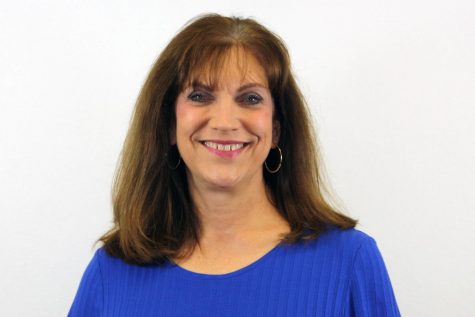 Laura Smith, Adviser
I'm the adviser of the Canyon High newspaper and yearbook staffs, and I love starting my day with this talented staff. We hope you'll join us daily for new content. I'm a graduate of Texas A&M University where I studied Secondary Curriculum and Instruction...