Sophomore races motor-cross competitively
Hang on for a minute...we're trying to find some more stories you might like.
Adrenaline pumped through his veins as he throttled the bike in anticipation. He focused on the path in front of him, the bar dropping, and dirt spewing around him as he lurched forward.
Sophomore Chance Perry competes in motor-cross as a hobby. He competes in 20 to 30 races a year. The season lasts from March to November, and he uses the break to train. Perry has been riding bikes since he could walk, and started racing when he was 5 years old. He currently has several sponsors and is training until the next season starts.
"I do it for the rush," Perry said. "Not knowing what could happen, racing with some people and competing is fun."
"
Don't fear crashing. Don't hesitate with what you're going to do. Just do it."
— Chance Perry
Perry enjoys motor-cross because it's an independent sport.
"I just love to ride and love the adrenaline rushes," Perry said. "It's unpredictable, and I'm not a big fan of team sports."
Perry currently races in the 250 Novice class. He started off racing in the 50 class, and hopes to race 250 Pro in the future.
"You have to work really hard," Perry said. "It takes a lot of practice. You have to ride laps, stick with your lines the best you can and make yourself faster."
Perry has suffered several injuries, including breaking his leg twice. Even with these bad experiences, Perry continues to race.
"You just have to do your best," Perry said. "You've got to push your bike back up as fast as you can. Don't fear crashing. Don't hesitate with what you're going to do. Just do it."

About the Contributors
Avery Cummings, Co-Editor-in-Chief
Hola! My name is Avery Cummings, and I am the Co-Editor-in-Chief this year. This is my third year on our amazing staff. In what little free time I have,...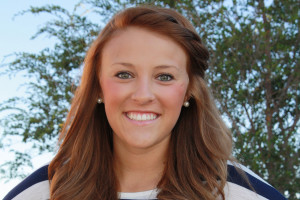 Cortlyn Dees, Co-Editor-in-Chief
My name is Cortlyn Dees and this year I am Co-Editor-In-Chief of The Eagle's Tale, alongside Kori Adair. I am a senior, and this is my second year...