Four-peat #4Tatum
Girls basketball wins fourth consecutive state championship
As the crowd cheers, the girls basketball team follows their painted bus. They grin and wave at the throngs of students gathered for the sendoff, but instead of wearing the expected purple, the team wears black. Instead of playing for themselves, they play for the girl on their shirts, which bear the phrase leading them through the season–"4 Tatum."
The girls basketball team won their fourth consecutive state championship 47-45 against Mansfield Timberview High School Saturday, March 4. In addition, Saturday became Canyon High's 19th championship win and its 13th under head coach Joe Lombard. The team and their supporters wore shirts and painted signs with the phrase "#4Tatum" in support of Tatum Schulte, who is the daughter of boys basketball coach Travis Schulte and was diagnosed with osteosarcoma in 2015. Angel Hayden and McKenzie Taylor earned UIL All-Tournament team honors, and Hayden was named MVP for her third time.
"
When you know you're about to win, it's one of the best feelings."
— Lexi Hernandez, 12
"Coach Lombard said, 'Now is the time to play with heart if you want to win,'" Taylor said. "He mentioned Tatum and how tough Tatum is, and if she can overcome what she's overcoming, then we can overcome this downfall in points. We knew what it feels like to win. We didn't want to go home, so I think we really started playing with heart at that point even though it was late in the game."
At halftime, Mansfield Timberview was ahead by seven points with a score of 31-24, and remained ahead until the final quarter.
"I was really nervous at the beginning," senior Lexi Hernandez said. "You're on the court with so many people watching you. When you're down, your heart starts racing because you know you have to get back in the game, but at the end of the game, when you know you're about to win, it's one of the best feelings."
Hernandez said one of the team's biggest challenges was not having chemistry as strong as the previous year's team.
"We had to regain our chemistry and start playing as a team instead of as individuals," Hernandez said. "In playoffs, that was one of our things–it was five people playing as one, not playing individually. That was something we struggled with at the beginning, but toward the end, we got better."
Junior Channing Cunyus said relationships evolve throughout the season.
"It's crazy how connected you start getting during playoffs," Cunyus said. "Everyone is all there for the same reason, and everyone is connected. You get closer and closer as the season goes on. I love my team."
With an overall win-loss record of 25-3, TABC ranked the Lady Eagles as the third 5A team for the 2016-17 season. Hernandez said playoffs are her favorite part of the season.
"Not every game is guaranteed after that," Hernandez said. "You have to go out there and play hard. Every game could be your last. You never know."
Taylor said the teammates have become close.
"It's cliché to say we're like sisters, but we all know everything about each other," Taylor said. "The more time we spend together at tournaments, we definitely got a lot closer, and that helped us be successful."
Cunyus said it came down to heart and who wanted it more.
"We all came together," Cunyus said. "The first half, we were all down, but then we all remembered we were doing this for Tatum. It was all about Tatum, winning the four-peat and proving to everybody who didn't want us to win that we're the best team in Texas."
About the Contributors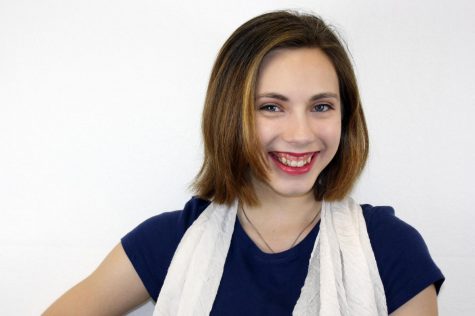 Erin Sheffield, Editor-in-Chief
Hullo! I'm a senior in my third year on staff and my second year as an editor-in-chief. You can catch most of my work in the news and blogs sections. When I'm not around the school with a camera and a press pass, I spend my time in choir, musical, various...
Codi Bradstreet, Editor-in-Chief
Hello! My name is Codi Bradstreet, and I am the Editor-in-Chief of The Eagle's Tale. I am a senior, so this is my last year on staff. I am on the basketball team, I am the senior class publicist, and I am involved in two leadership programs outside...