Sideline salaries for collegiate athletes
Hang on for a minute...we're trying to find some more stories you might like.
The television emits a soft glow while a blaring fight song and the screaming of thousands of fans fill the living room with excitement. School colors flash across the screen. A little boy watches in wonder, dreaming of the day he can go and put on a uniform to represent the school he is now watching. Years later the boy is watching TV inside the same locker room he always dreamed about. His coach enters the room to signal the start of a long day of work. Except it isn't a job… it's football.
Football players at Northwestern University are beginning to unionize in reaction to becoming employees as established under the federal labor law. The movement does have some supporters. According to Sports Business Daily, AJ McCarron, the former Alabama quarterback, is a supporter of the union.  However, the movement does have detractors. One person against unionizing is Northwestern head football coach Pat Fitzgerald, who has been encouraging his players to vote no on unionizing. According to Fox News, Fitzgerald said he feels that the situation can be handled with trust and communication.
Canyon football and baseball coach Wade Williams, who has played baseball at the college level for the University of Houston, said he doesn't agree with the players unionizing, but still thinks the NCAA could make it more equitable.
"The NCAA is too powerful and the college athlete is making them all the money," Williams said. "They are getting an education out of it and that's worth quite a bit, but compared to the billions of dollars that the NCAA is making, something isn't quite fair about that. I don't think a union is the answer to the problem. There needs to be some kind of a mediator to help the college athlete gain more since he is making so many dollars for the NCAA."
We feel that the unionization of college football players isn't right. A majority of Northwest's players are there on a scholarship, meaning that they already are getting a less expensive education, but are still expecting more.
Players complain about the injuries they receive. This is crazy to us because the basis of football is two opponents trying to hit each other as hard as they can so one of them can come out on top. Surely by the time an athlete received a scholarship to play football for a Division 1 college, they had that figured out.
Students go to college to learn how to do something professional so they can get paid in the future. College football is the same way. Students are paying a school to teach them how to play football to the best of their abilities. If a student wants to make money as a football player, they should play in the NFL.

About the Writers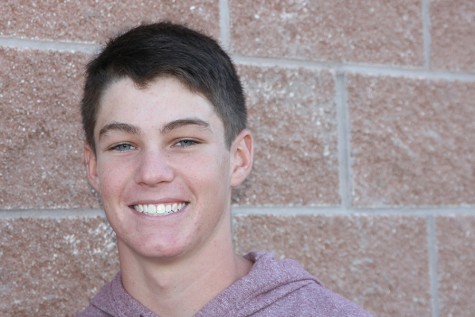 Tristen Hefner, Video Editor
My name is Tristen Hefner and this will be third and final year on staff. I act as the video editor for the online newspaper. My favorite thing to do is...
Alejandro Rodriguez, Staff Reporter
My name is Alejandro Rodriguez, and I am currently on my third year as a staff reporter for the newspaper the Eagles Tale. I am also on my second year...