Memorial Day
Americans observe national day of commemoration
While many Americans will spend their three-day weekend resting at home or celebrating an extra day off from work, on the last Monday of May, the U.S. observes Memorial Day. Americans are encouraged to pause wherever they are at 3 p.m. local time and take a minute of silence to remember and honor the men and women who died while serving in the U.S. military.
According to the U.S. Department of Veterans Affairs, the holiday got its start as Decoration Day, a time dedicated to decorating graves of dead soldiers from the Civil War. It began three years after the war ended on May 5, 1868. May 30 soon became the day of observance, likely chosen because flowers across the country would bloom then.
HISTORY
The holiday became wide-spread throughout the country by the end of the 1800s. However, it was not expanded to include soldiers who died in all other American wars until after World War I. In 1971, Congress declared Memorial Day a national holiday and rescheduled it to the last Monday of May.
Although the origins of the holiday are disputed, in 1966 Congress and President Lyndon Johnson declared Waterloo, N.Y. as the birthplace of Memorial Day. On May 5, a ceremony honored local veterans of the Civil War, complete with closed businesses and flags at half-staff.
In December of 2000, President Bill Clinton signed "The National Moment of Remembrance Act" into law, encouraging U.S. citizens to give back to the country and those who lost their life serving it to maintain the freedoms and opportunities granted to Americans. As stated in the act, "As you participate in this moment, you are helping reclaim Memorial Day for the noble and sacred reason for which it was intended–to honor those who died in service to our nation."
Those interested can watch the above video from history.com to learn more about Memorial Day and its traditions.
About the Writer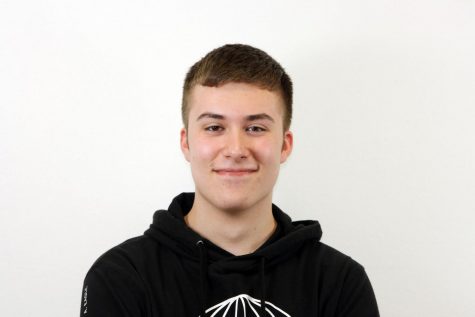 Blake Loria, Editor-in-Chief
Howdy! My name is Blake Loria, and I am a senior. I want to pursue a career in journalism, so I am honored to be serving as editor-in-chief for my third...