Students advance to UIL Academic Regional Meet
Hang on for a minute...we're trying to find some more stories you might like.
After placing at the District 3-5A UIL Academic Meet, 17 students will compete at the Region 1 UIL Academic Meet April 13-14 at Texas Tech University. Students who place in the top three spots in their events will advance to the State UIL Academic Meet in May.
A total of 47 students competed in the 3-5A District UIL Academic Meet March 23 at West Texas A&M University. UIL academics gives students the opportunity to compete in academic, athletic and musical contests. Students are selected to participate in a various contests depending on their strengths.
Sophomore Claire Meyer competed in two categories, feature writing and headline writing, and advanced to region in headline writing.
"Writing feature is really fun, because you get to keep your rules you use in a news story while also adding an element of creative writing," Meyer said. "Headlines are fun, too. It's like a puzzle, because you're trying to fit information within a certain number of spaces."
Meyer is also a staff reporter for The Eagle's Tale.
"I cover any stories that need to be covered," Meyer said. "I help come up with headlines, because I am a headline writer for UIL. When you become a staffer, you are immediately considered for UIL."
Feature and headline writing are under the journalism category in UIL. Other categories include speech and debate, mathematics, science and English. Sophomore Aleah Appel competes in poetry and spelling.
"For poetry, you chose different pieces, and you get to perform and interpret it how you want," Appel said. "For spelling, you go into a room and listen to a guy call out words. I like it, because it's not as stressful as a spelling bee. You can just write the words down instead of spelling them into a microphone."
Depending on the category, students are given an allotted amount of time to complete tests, stories, essays or speeches.
"
It's fun seeing yourself grow, but also the people around you and watching us all become better as a collective whole."
— Claire Meyer, 10
"UIL is really great, because you can kind of compare yourself to everyone else in certain areas," Meyer said. "You can look at yourself in comparison to other people, not just people in your newsroom. It's also fun to do it in a more time-constrained environment."
Meyer said the time constraints of competition can be stressful.
"It can be hectic sometimes trying to get from one event to the next while trying to eat in that time, too," Meyer said.
Meyer placed fifth in feature writing and third in headlines at the district meet.  
"I always want to keep improving," Meyer said. "When I was a freshman, I went all the way to regionals and stopped there. So this year, I want to continue to get better and succeed."
Appel placed fourth in spelling and vocabulary and made it to finals in poetry.
"I'm surprised about spelling, actually," Appel said. "During the test, I thought I was going to do really poorly, but afterwards, when I saw my results, I was actually impressed."
Meyer and Appel will both advance to the regional meet.
"I think one of the best parts of UIL is being able to do it with your friends that have done these things with you," Meyer said. "You all progress together. It's fun seeing yourself grow, but also the people around you and watching us all become better as a collective whole."
Accounting
5th-Arian Howard
6th-Morgan Howard
Calculator Applications
1st-Samantha Fernandez
2nd-Madison Hill
5th-Morgan Howard
Computer Science
3rd-Andrew Eason
Cross Examination Debate
6th-Teagen Barnett & Ryan Cox
Editorial Writing
1st-Jaren Tankersley
Feature Writing
1st-Macy McClish
2nd-Katelyn Spivey
5th-Claire Meyer
Headline Writing
2nd-Jolie Mullins
3rd-Claire Meyer
Informative Speaking
4th-Kaleigh Rodarte-Suto
Literary Criticism
5th-Victoria Bell
News Writing
2nd-Erin Sheffield
5th-Katelyn Spivey
Persuasive Speaking
5th-Teagen Barnett
Poetry Interpretation
3rd-Ryan Cox
5th-Victoria Bell
Prose Interpretation
2nd-Sara Ledesma
4th-Campbell Holt
Ready Writing
1st-Aryauna Thompson
2nd-Braden Lefevre
Spelling and Vocabulary
1st-Bret Ramirez
4th-Aleah Appel
Teams
Accounting – 2nd place
Calculator Applications – 1st place
Computer Science – 3rd place
Journalism – 2nd place
Spelling and Vocabulary – 1st place

About the Contributor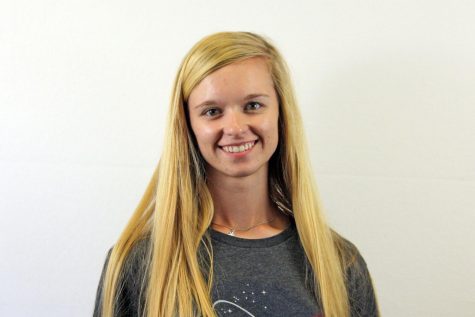 Macy McClish, Editor-in-Chief
Hey! I'm a senior and this will be my third and sadly final year on staff. I am currently one of the three editors-in-chief and the senior drum major for...