Five make All-State Choir
Hang on for a minute...we're trying to find some more stories you might like.
The choir students who placed at the Area audition in Midland Jan. 13 will perform in the Henry B. Gonzalez convention center in San Antonio as part of the TMEA All-State Choir Saturday, Feb. 17.
To reach the Area audition, students must compete and place at three prior auditions. Of the 14 students who auditioned at the area audition, senior Mitchell Hernandez and juniors Audrey Hughes, Tori Ross, Erin Sheffield and Katelyn Spivey placed within the top six chairs.
"I'm really happy with how I did this year," Ross said. "I made state, so it feels really great. Whenever I came out of this audition, I was not entirely sure how I did. I felt good, but I didn't know if it was good enough."
Along with the prepared music, students are required to sightread a short, unfamiliar sample for the judges.
"It's a great benefit for Canyon, because we work on sightreading so much," Ross said. "It's very nerve-wracking, partially because you can't see who you're singing for. You can't see their reaction. It adds a lot of pressure to the situation, so even if you think you did well, there's always that element of, 'I don't know how that went.'"
Senior Mitchell Hernandez placed first chair in the tenor two section.
"I was happy with my audition," Hernandez said. "I always nitpick myself, and I always think I didn't do as well as I could've done. More than anything, I was happy to do what I love to do. It's special to make the All-State Choir, but it's more important to use those talents God gave you and grow as a musician."
"
It's special to make the All-State Choir, but it's more important to use those talents God gave you and grow as a musician."
— Mitchell Hernandez, 12
Although Hernandez has placed in the All-State Choir three times, the other All-Staters will participate for the first time.
"Whenever they announced my name, I was like, 'I did it,'" Ross said. "This is the goal. This is what everybody wants to do, and not everyone gets the opportunity. It really is an honor, knowing that all the hard work you put in for such a long time really finally pays off."
Hernandez said he has always grown up with music in his life.
"My passion for music is complex but also simple," Hernandez said. "I love doing it, so I do it as much as I can. God gave me this ability to make music in the special way that music is. The passion I have for it drives me to work hard and to be the best I can be."
Soprano 1
Tori Ross-4th chair
Erin Sheffield-6th
Soprano 2
Katelyn Spivey-3rd chair
Audrey Hughes-6th
Tenor 2
Mitchell Hernandez-1st chair

About the Writer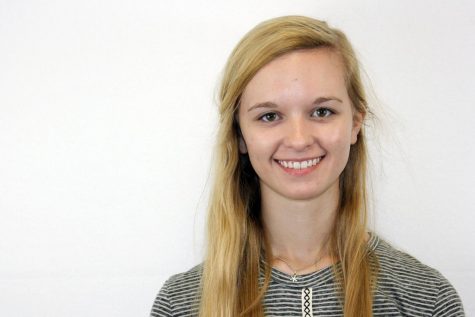 Macy McClish, Associate Editor
Hey guys, I'm Macy McClish and I'm a junior. This is my second year on staff, and I'm so excited to serve as one of the three associate editors. I'm the...